13 Nov

It's all about the BRIDES!!

I wanted to post pictures of every bride that has gotten her dress from Belle en Blanc, but I found myself very behind. I thought including something more then just a photo would let these amazing women know how incredibly thankful I am for being a part of their big day…..in finding "the dress".  My goal is to post five brides a week so stay tuned!

I am going to start with Miss Bethany Toews. Bethany and I have known each other for years….we were high school rivals on the basketball team and I always got stuck guarding her

Back in December, two months before even opening, I got a message stating "I need a dress in two months!!" So, I sent her photos of dresses within her budget and she chose one via face book photos….yes this is true!! She was so positive that this dress would work. Sure enough, we got Bethany her dress 3 weeks before her wedding in Jamaica. She looked stunning in her Justin Alexander, style 8659 satin mermaid gown.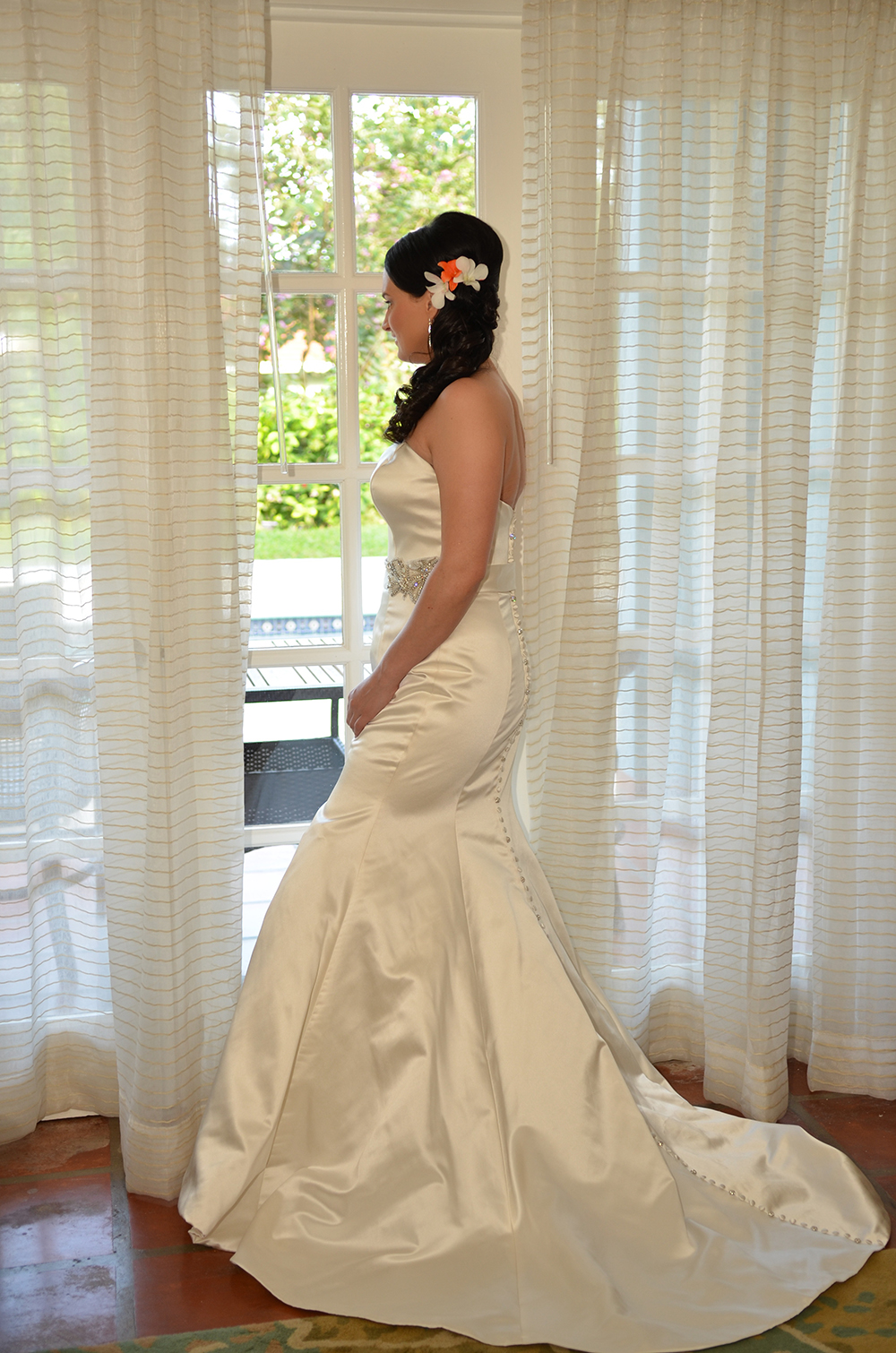 Next up is Katerie Driskill, she one of only two "June" brides….I was nervous we wouldn't get her a dress in time if she didn't make a decision right away. She came in and put on a few dresses then fell in love with a satin A-Line gown by Lillian West. She sat in that gown for almost an hour and didn't want to take it off. I could tell this was her dress! She paired it with a cute birdcage veil with feathers and crystals. About a month later, Katerie had second thoughts about her gown. I told her to try and remember why she fell in love with it and to come back in and wear it again. She did, and she was reassured that this was her dress. June came around and she tied the knot and looked amazing in style 6291 with the Astyn veil by Sara Gabriel.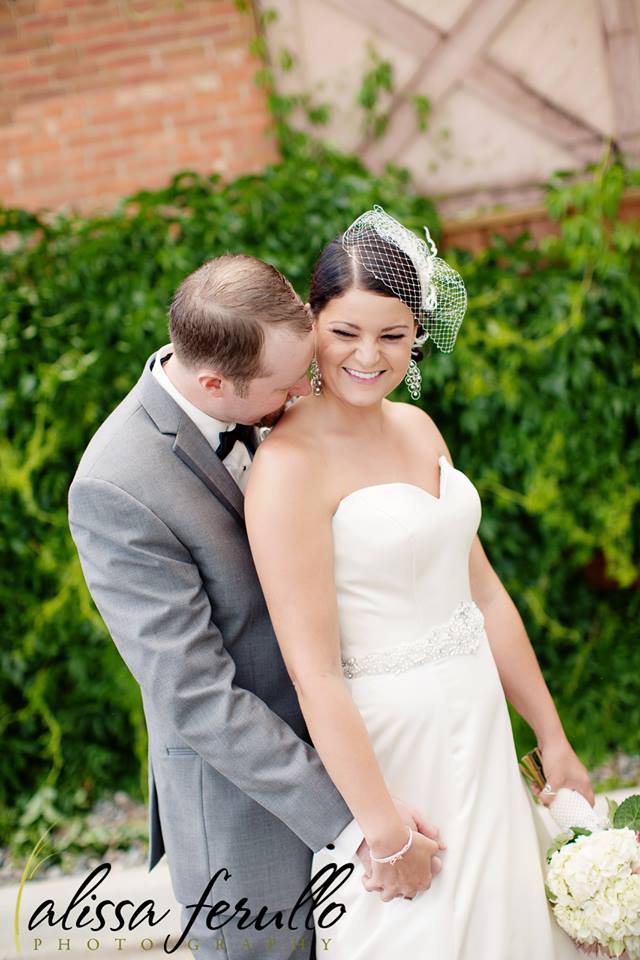 Ohhhh Sara Hollenbeck squeezed her way in to becoming a Belle en Blanc bride last minute! Sara had an appointment with me in January to come look at dresses at my home since my store wasn't quite open. She was loving Tara Keely style 2358. She ended up going to Bozeman and found a dress there and canceled her appointment with me. In May, Sara got ahold of me and said she was planning a second wedding later this year and wanted to come try the dress on. Of course, she fell in love with it, so much she wanted it for her June wedding. I knew we couldn't get it in less then two months so I sold her my precious sample right off the floor. Sara will be the only bride in Montana with this gown…and she deserves it!
My first July bride was Katie Dow……Katie knew my fiancé so I already felt connected with her. I also felt more connected with her when I saw her canary diamond from Tiffany's. WOW

We for sure share a love for Tiffany's. After she told me how her now husband proposed (fairy tale) it was time to find her an amazing gown that fit her wedding venue…SCOTLAND!!!! She finally narrowed it down to one gown, a crinkle chiffon sheath skirt by Ti Adora. Then came the panic, would we have it in time!? After lots of stress and communication back and forth, the dress finally got to Katie just a couple weeks before her July 1st nuptials. I was so happy to see the photos, and to see another bride happy and beautiful.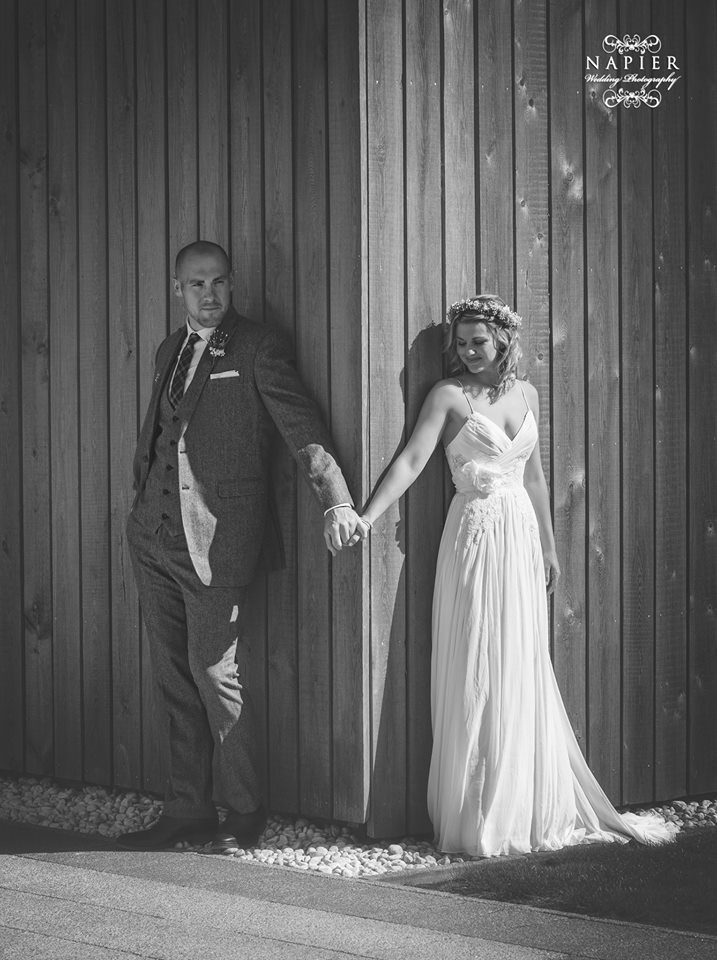 Lastly for this week, Willa Bowsher. She was a treat. She came in the first time and couldn't decide on a dress because she had some other dresses coming in the mail that she wanted to try. Her favorite was Blush by Haley Paige style 1304. This dress is so unique because it has swiss dots in the skirt! It was perfect for her July 4th wedding but I had to keep my opinions quiet and let her decide. She ended up calling and asking if she could bring in her favorite dress that she got in the mail and compare it to the dress here. I said that would be totally fine knowing that customer service is my number one focus. She came in with a beautiful gown and ended up choosing the dress here. I was so happy to have gained Willa as a bride and as a friend