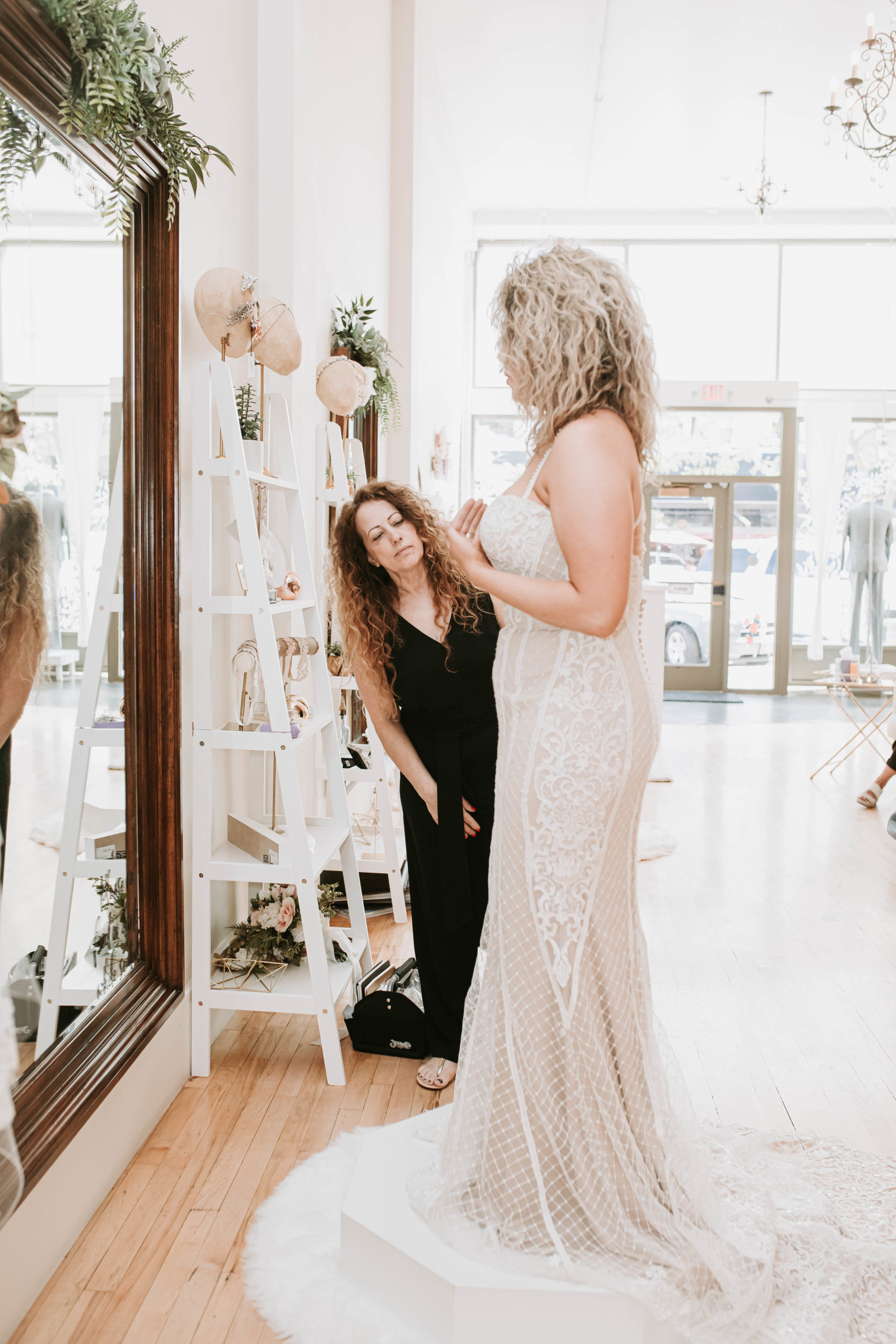 At our shop we like to oversee the entire process of your wedding gown purchase, which includes the final touch of alterations. Every bride will need some type of altering on their gown and our in house seamstress is here to help!
Geri Brown, with Elite Couture Sewing, has been with Belle en Blanc since their doors opened. She has been sewing for 20 years and has experience on wedding gowns ranging from high end couture, to simple elegance.
We recommend you start your wedding gown alterations 8-10 weeks prior to your wedding date. You will need to bring your wedding day shoes, and any undergarments you plan on wearing on your big day. Your initial appointment will typically last one hour, and your follow up appointment will be anywhere from 20 minutes to one hour.
Geri will alter gowns from other shops, but requires a free consultation via phone or in person beforehand.
Call now for your appointment!
Contact
Geri Brown
406-696-8702
114 North Broadway
Billings, MT 59101
Located inside Belle en Blanc
Email: gerisalterations@gmail.com