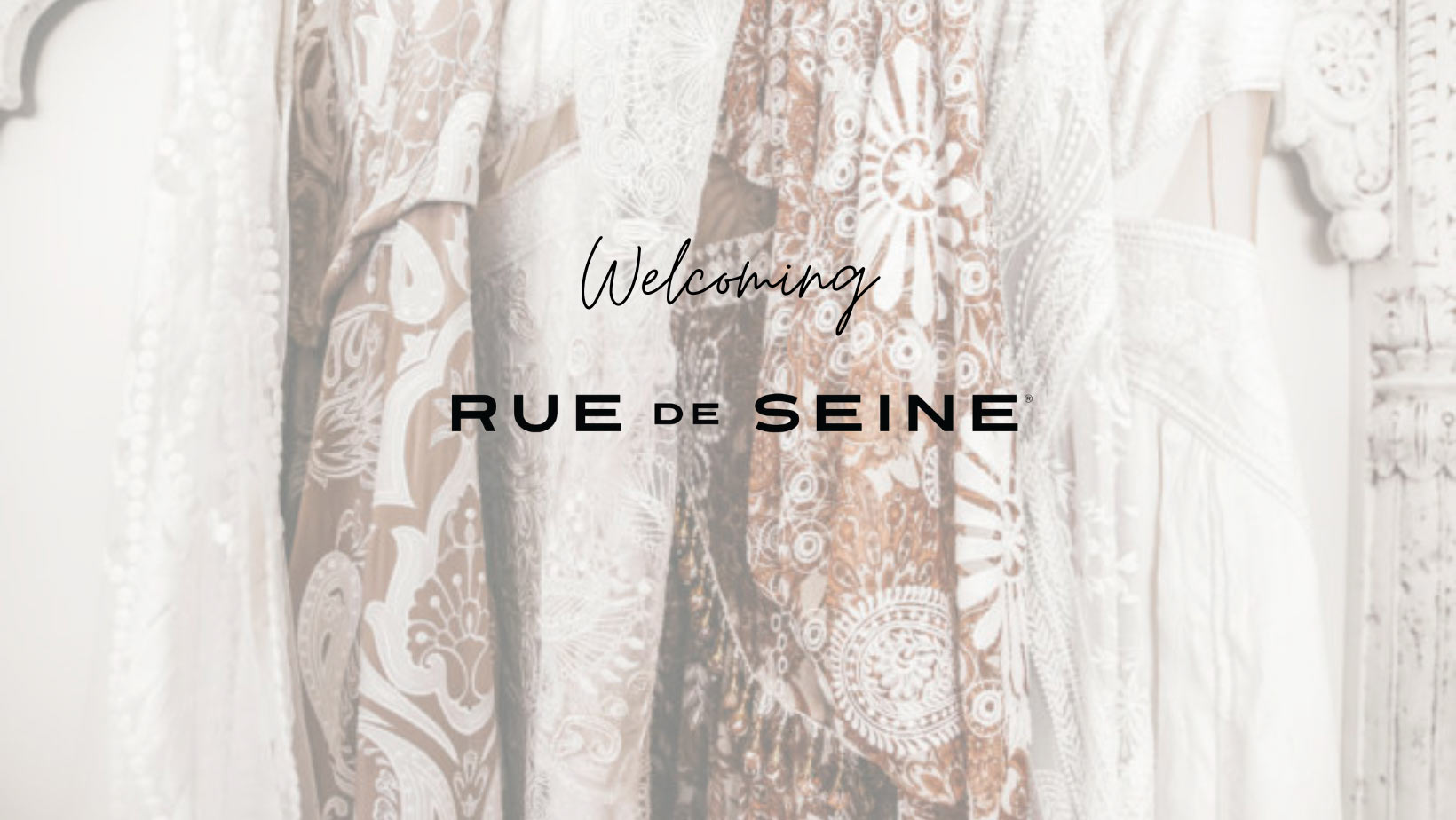 Rue de Seine
Rue de Seine is worldwide company wholesaling gowns from their Auckland Atelier to over 80 retailers all across the globe. All production takes place in-house. From initial concept and lace design to the final gown, their Auckland Atelier is where their designers, cutters, machinists and quality controllers work with the utmost care and love for their craft. Every lace used in a Rue de Seine gown is designed in-house and is exclusive to Rue de Seine, ensuring the Design Team can continue to create unique, fashion forward gowns that embody the bohemian spirit and set Rue apart from the rest of the bridal world.
Details
Price range $3300-$5000
Size range 6-20
Production time 16-20 weeks *rushes available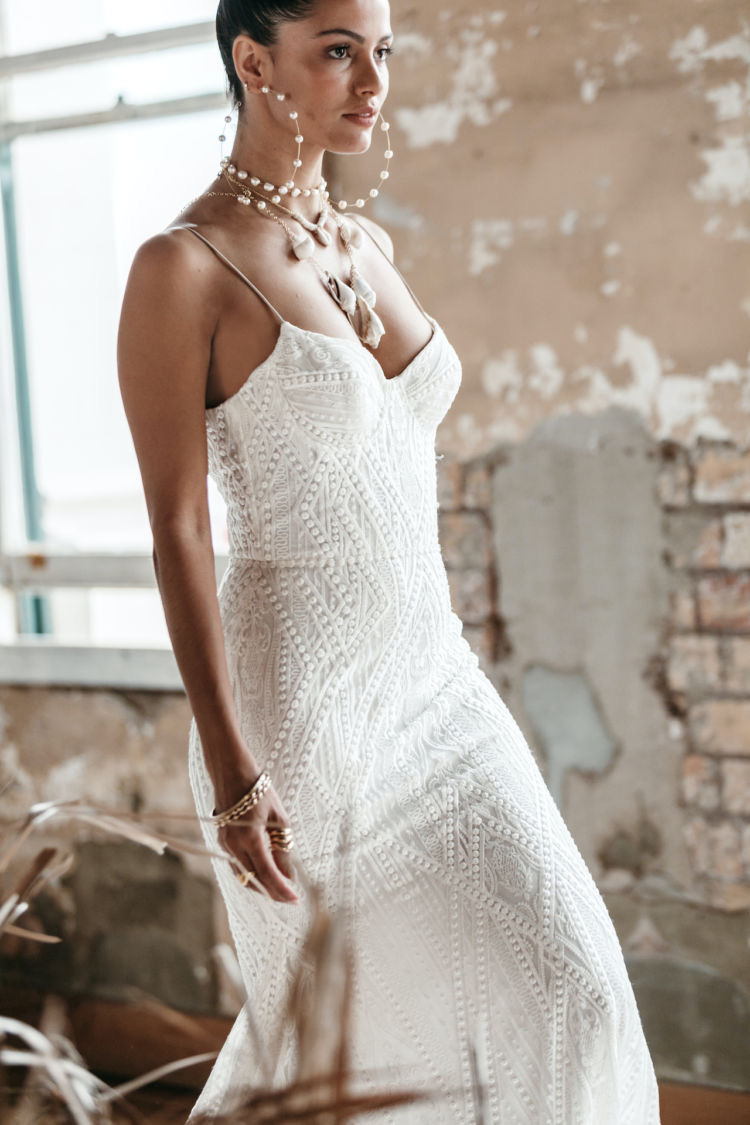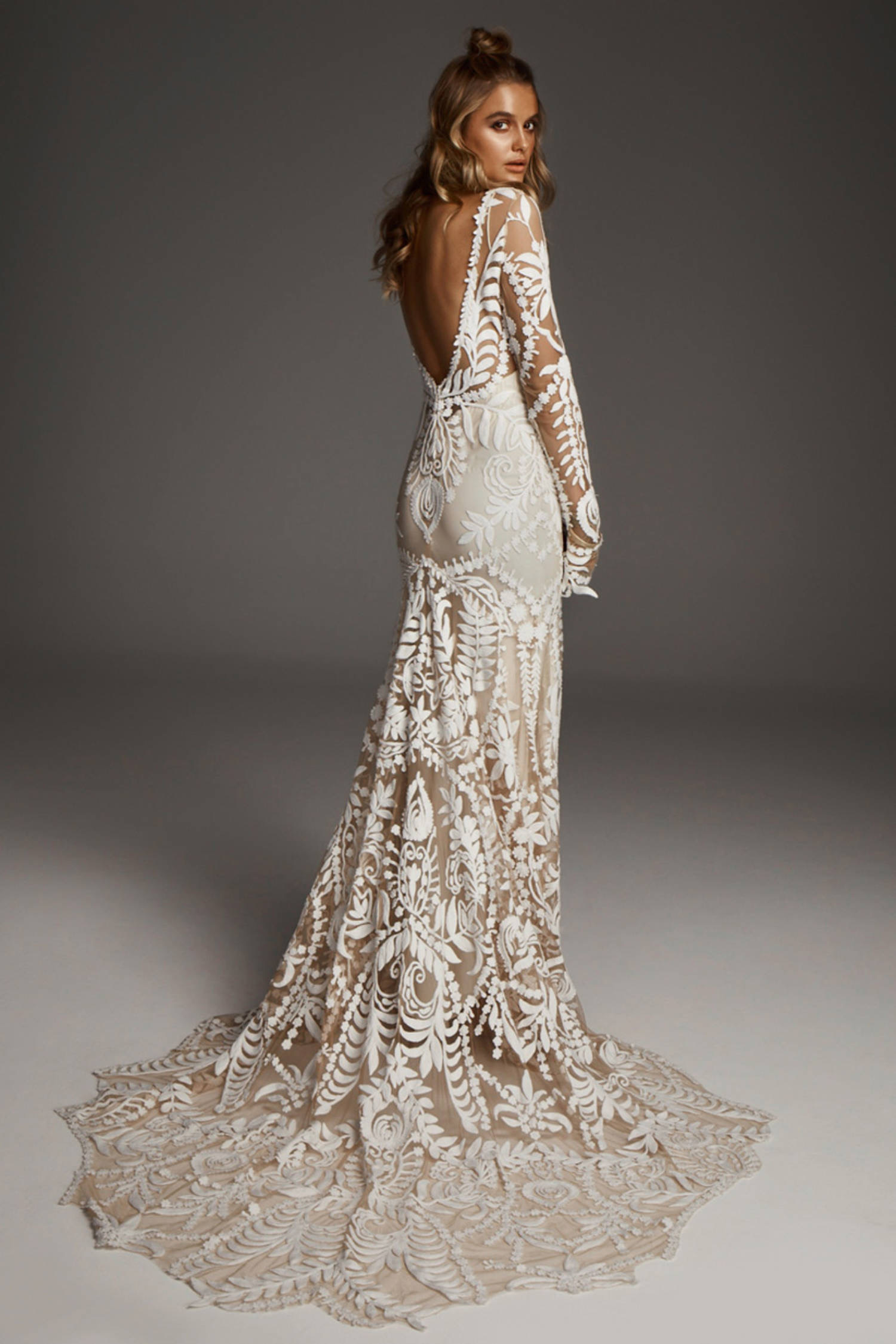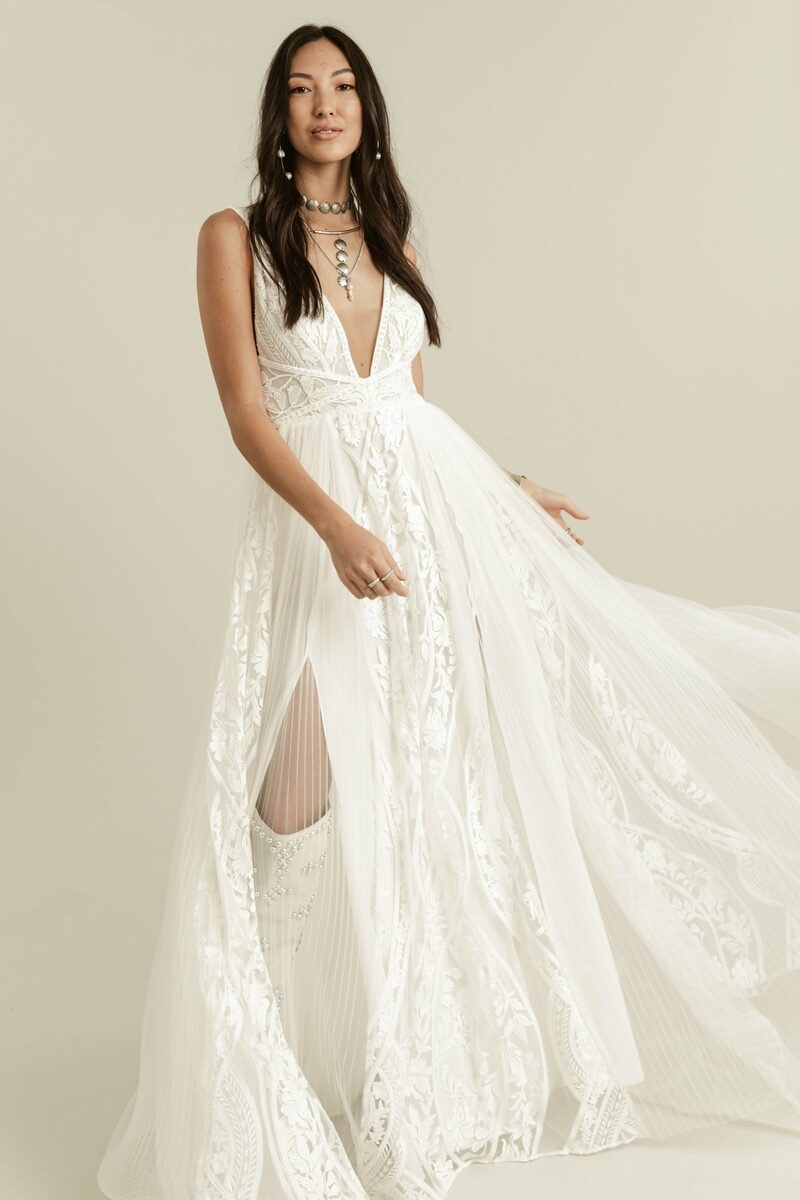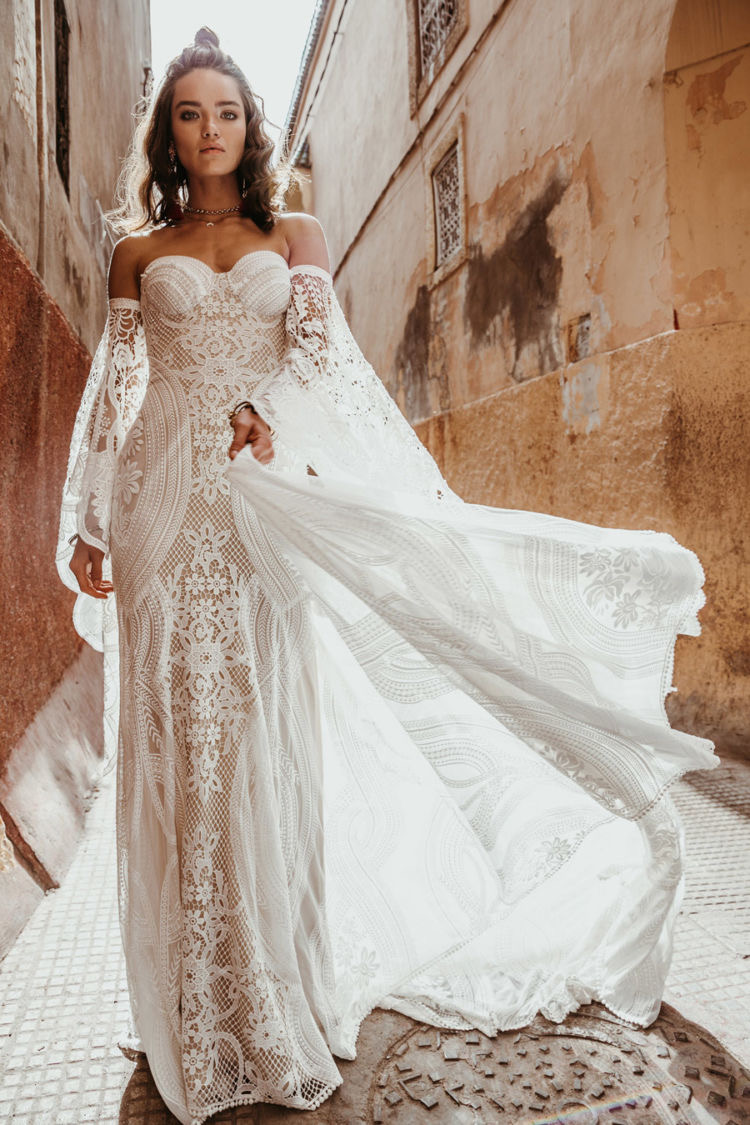 Madi Lane
Each and every Madi Lane creation features delicate appliqué and embellishments, artfully placed on high quality fabrics and polished in every detail. With personality and personalisation in mind, each gown embodies a fierce femininity, fitting individual body as well as it does the individual spirit.
Details
Price Range: $1,500 – $2,200
Size Range: 2-28

 

Production Time: Up to 16 Weeks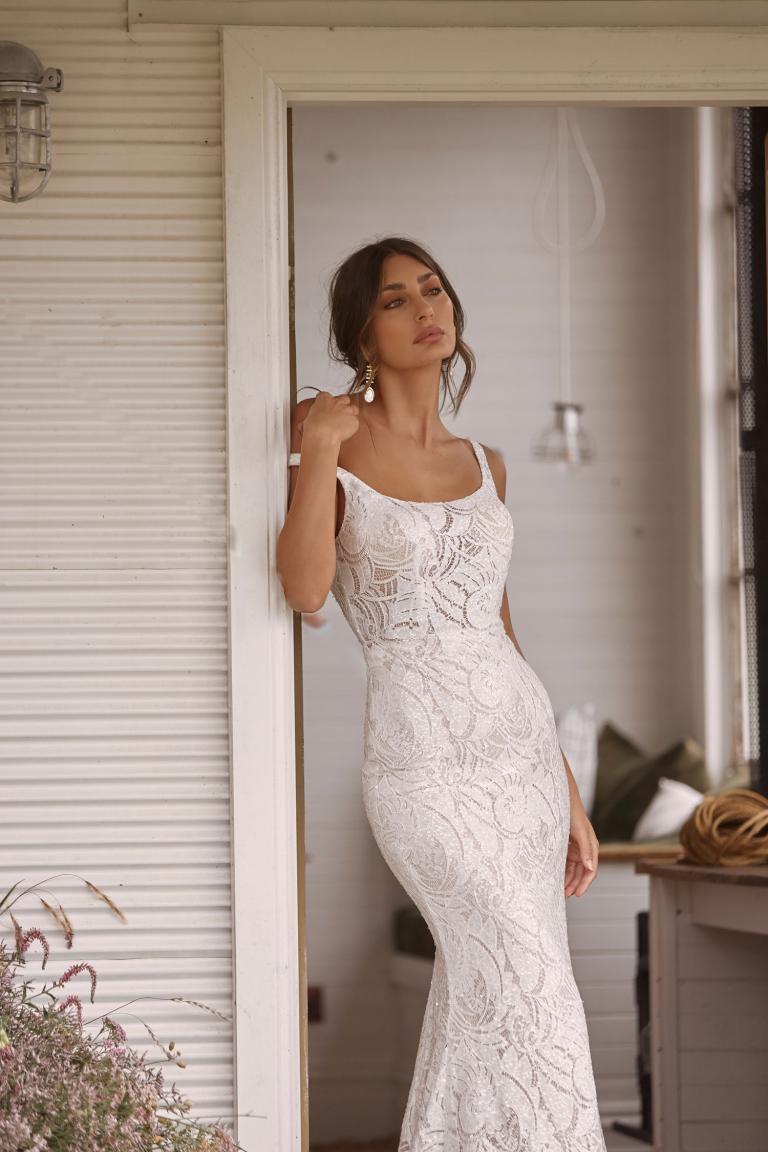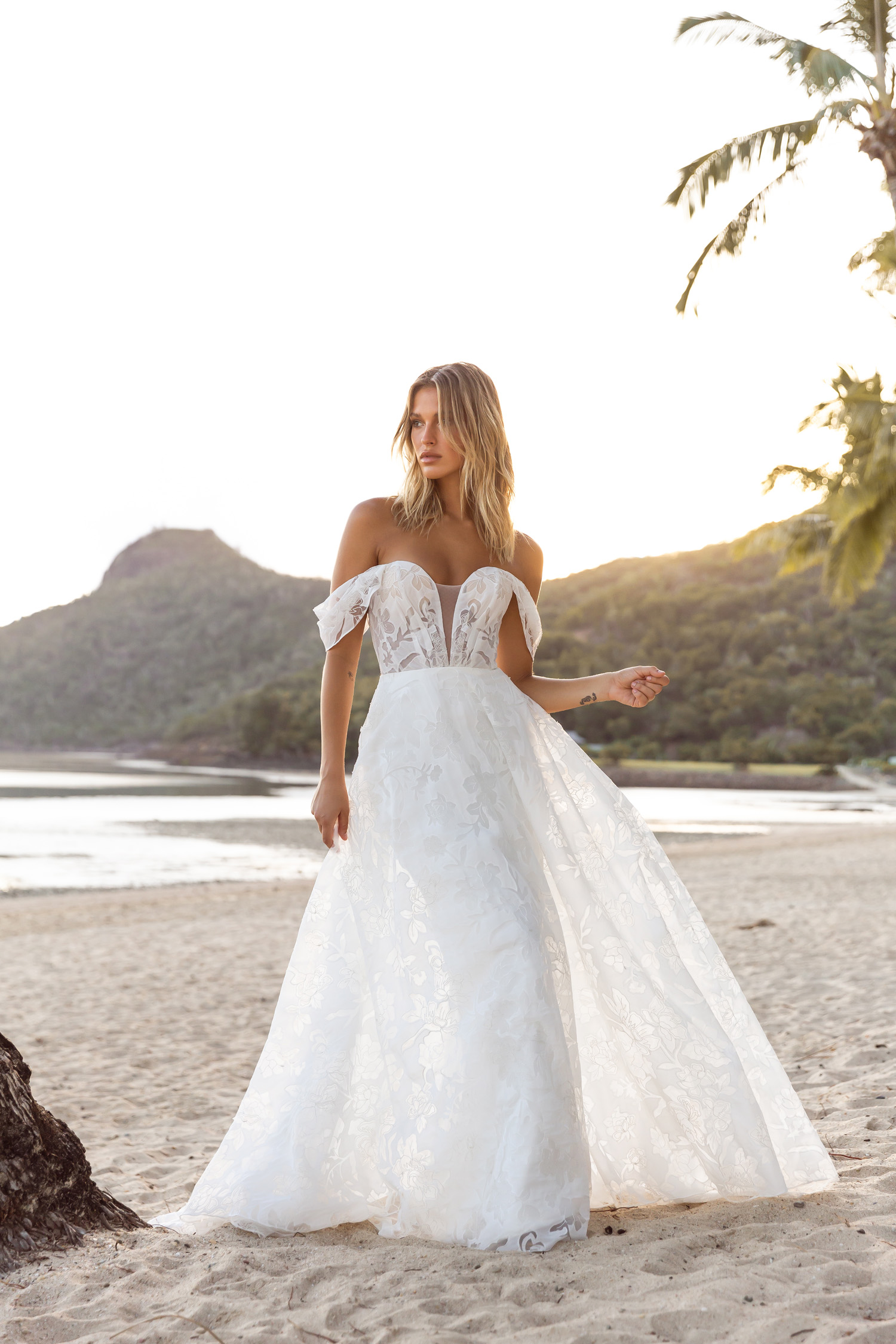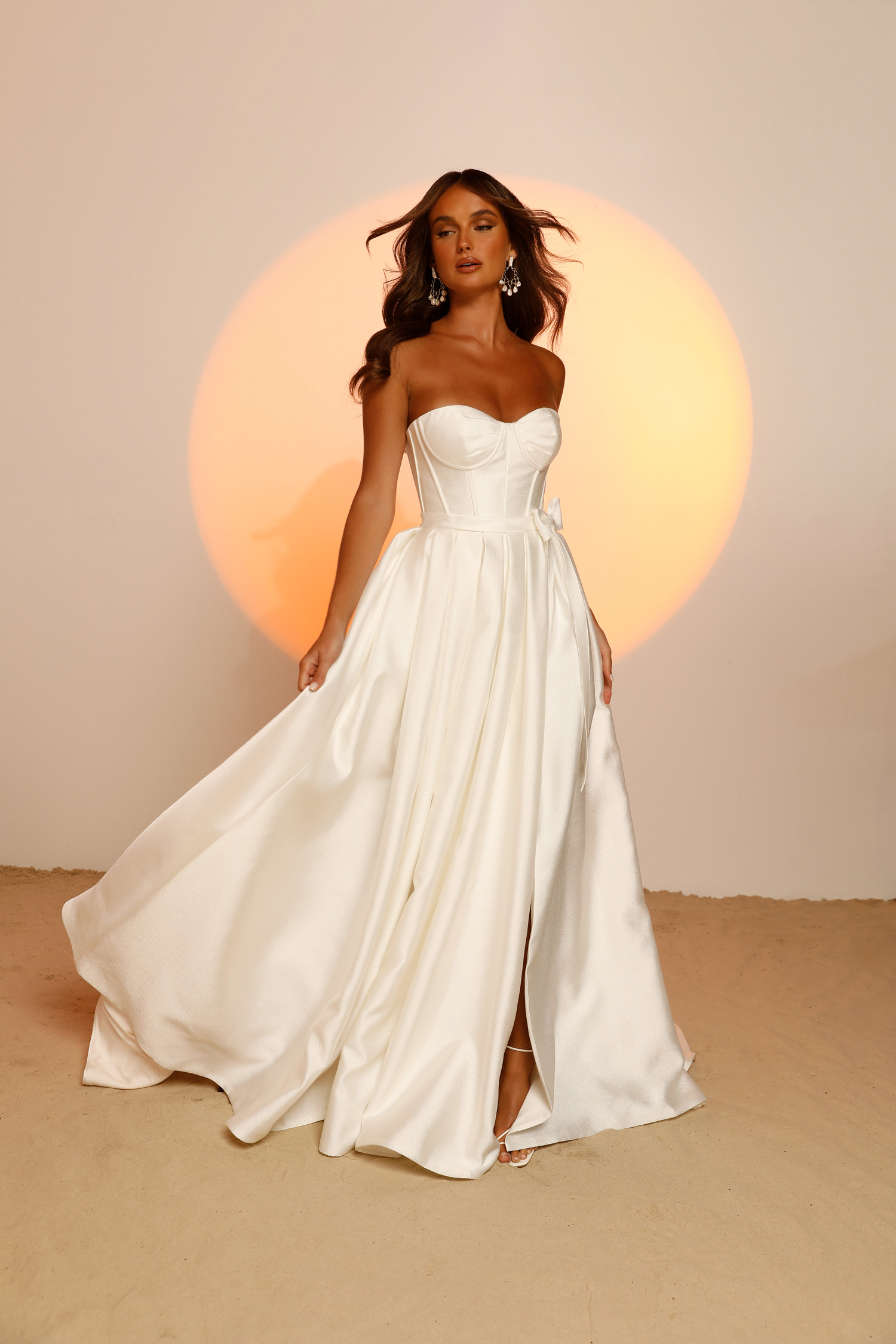 Evie Young
A label of modern contemporary wedding gowns that embody synergy and femininity. Collectively fusing polar design elements and style, our collections are harmoniously representative of the women who wear them – beautifully diverse and supremely exceptional.
Details
Price Range: $1,700 – $2,400
Size Range: 2-28

 

Production Time: Up to 16 Weeks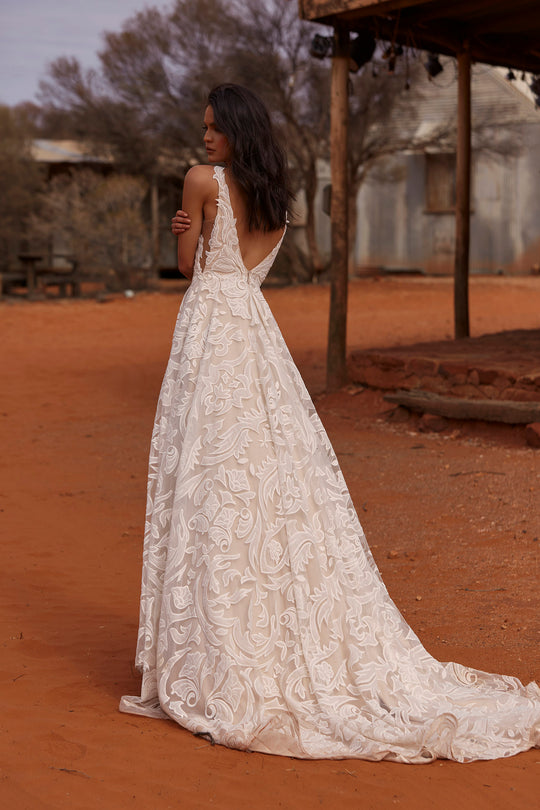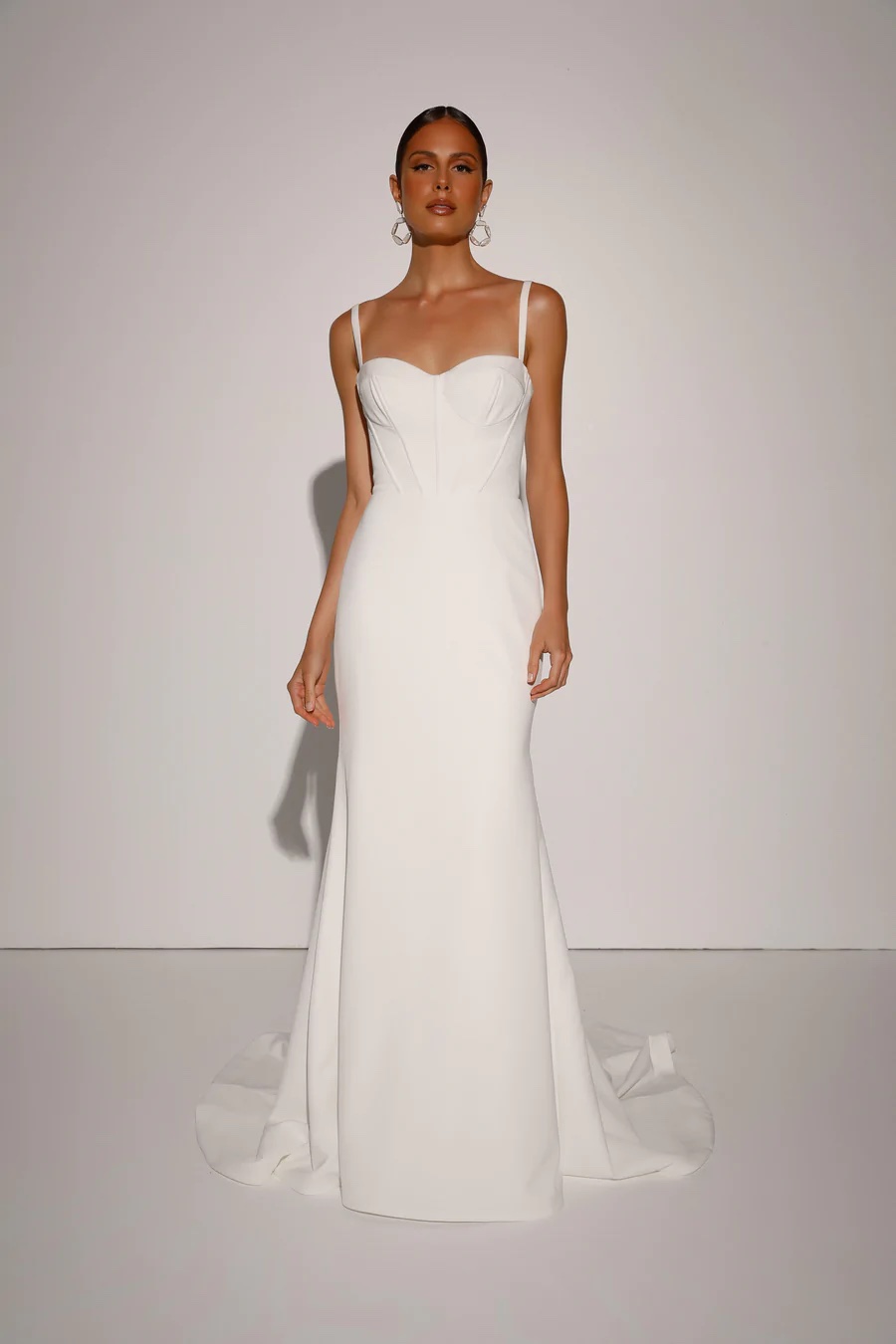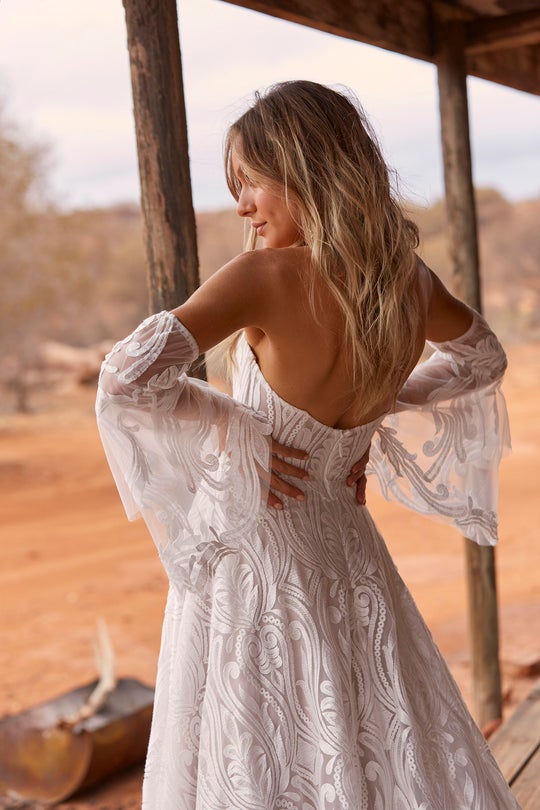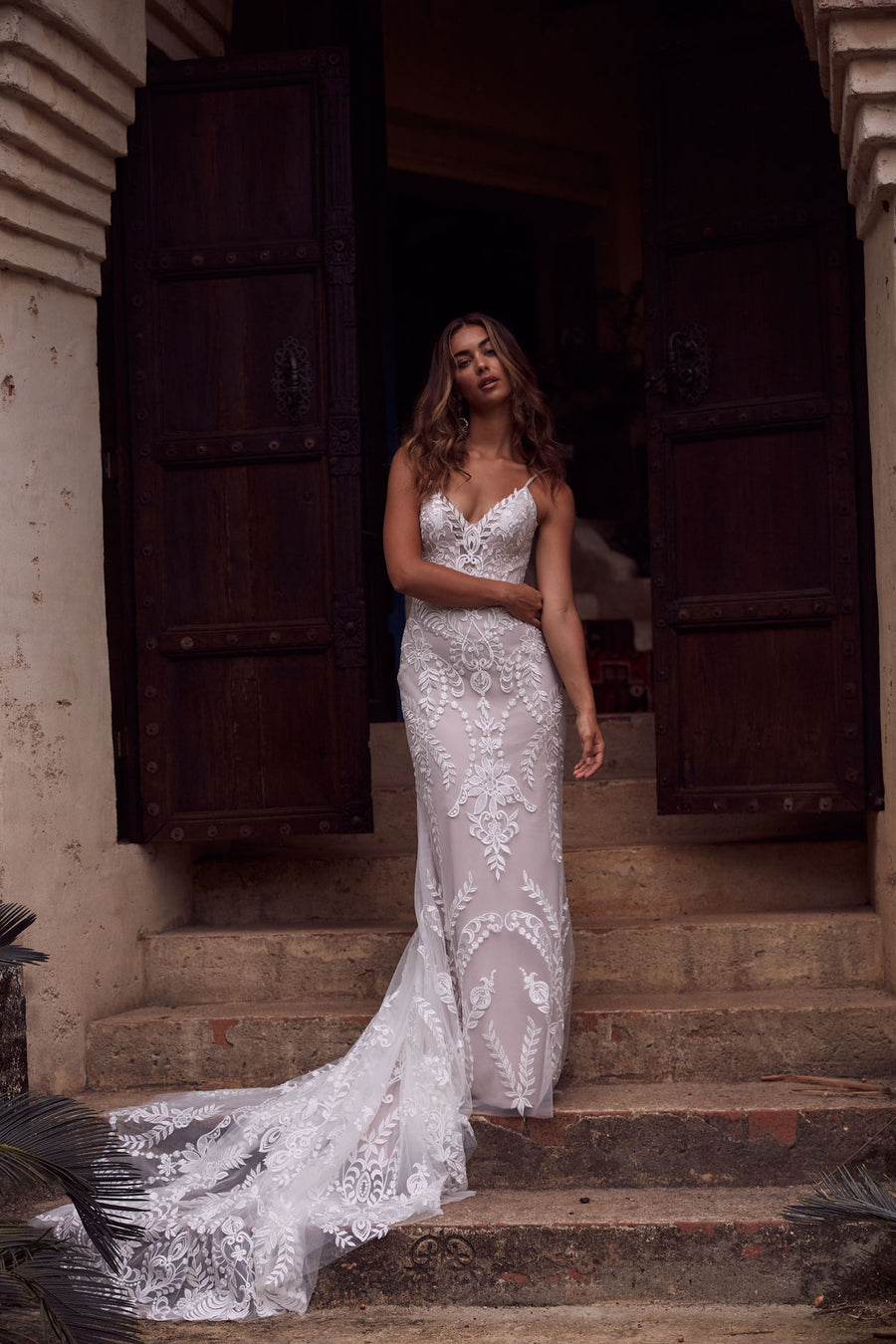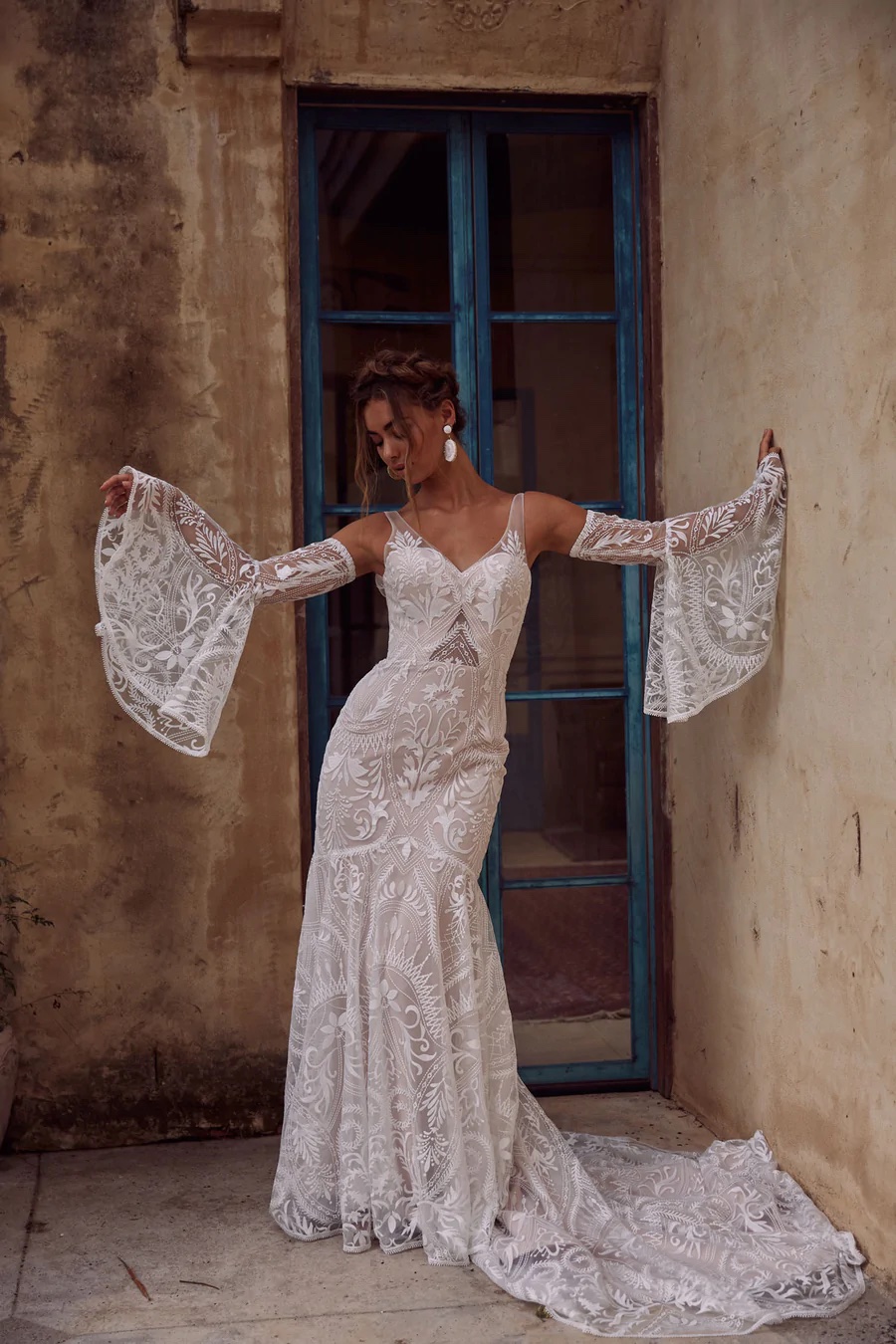 lilian west
Whimsical and romantic details embody the Lillian West collection and leave all brides feeling effortlessly chic. Airy A-lines, celestial fit and flares, boho detailing and light laces make this collection the perfect blend of romance and elegance with a laid-back approach.
Details
Price Range: $1,300 – $1,800
Size Range: 2-20,  Select Styles

20 – 32 

Production Time: Up to 18 Weeks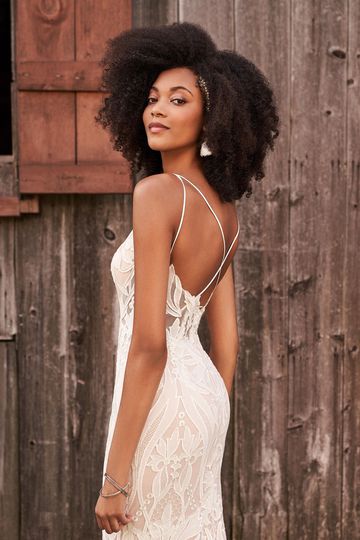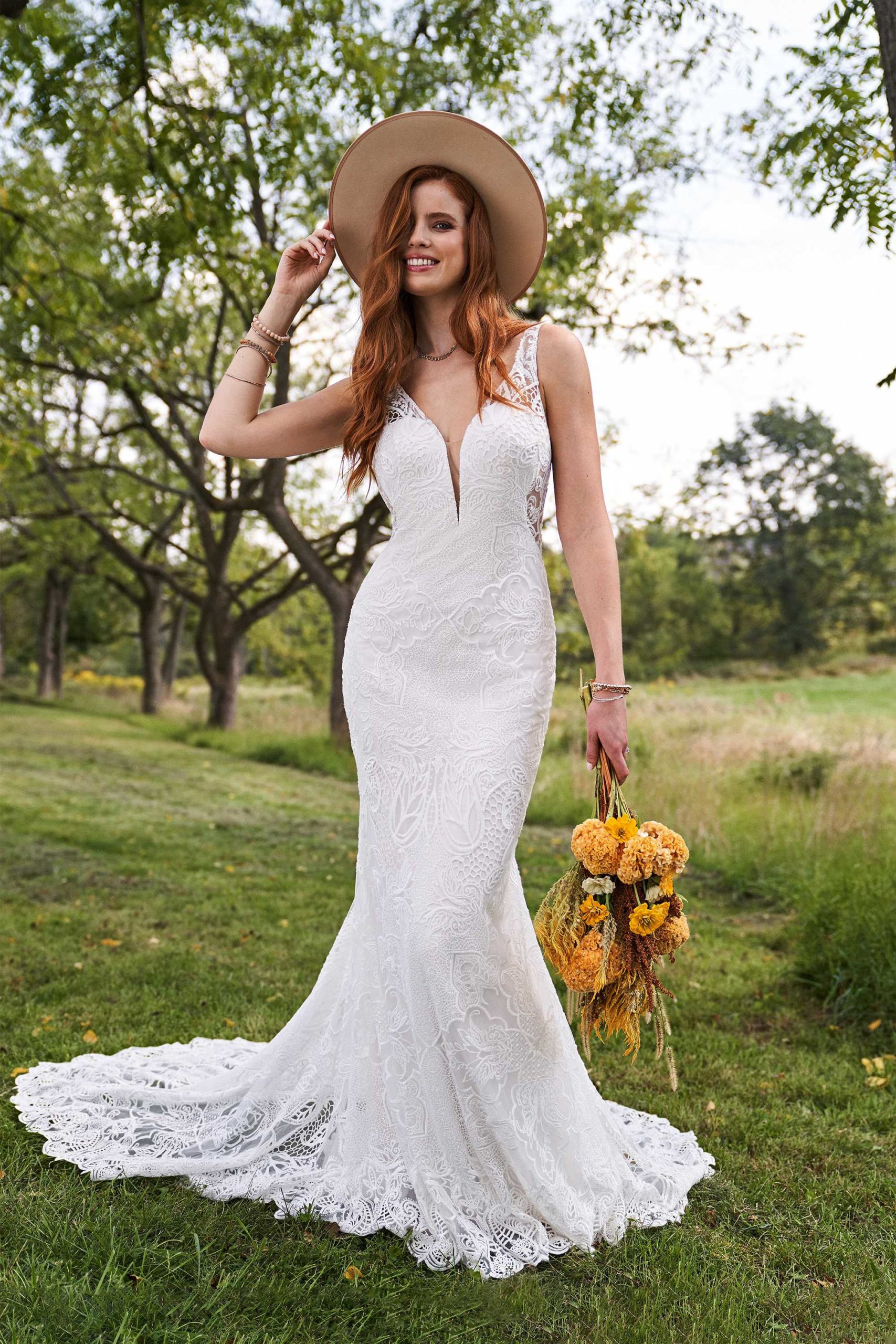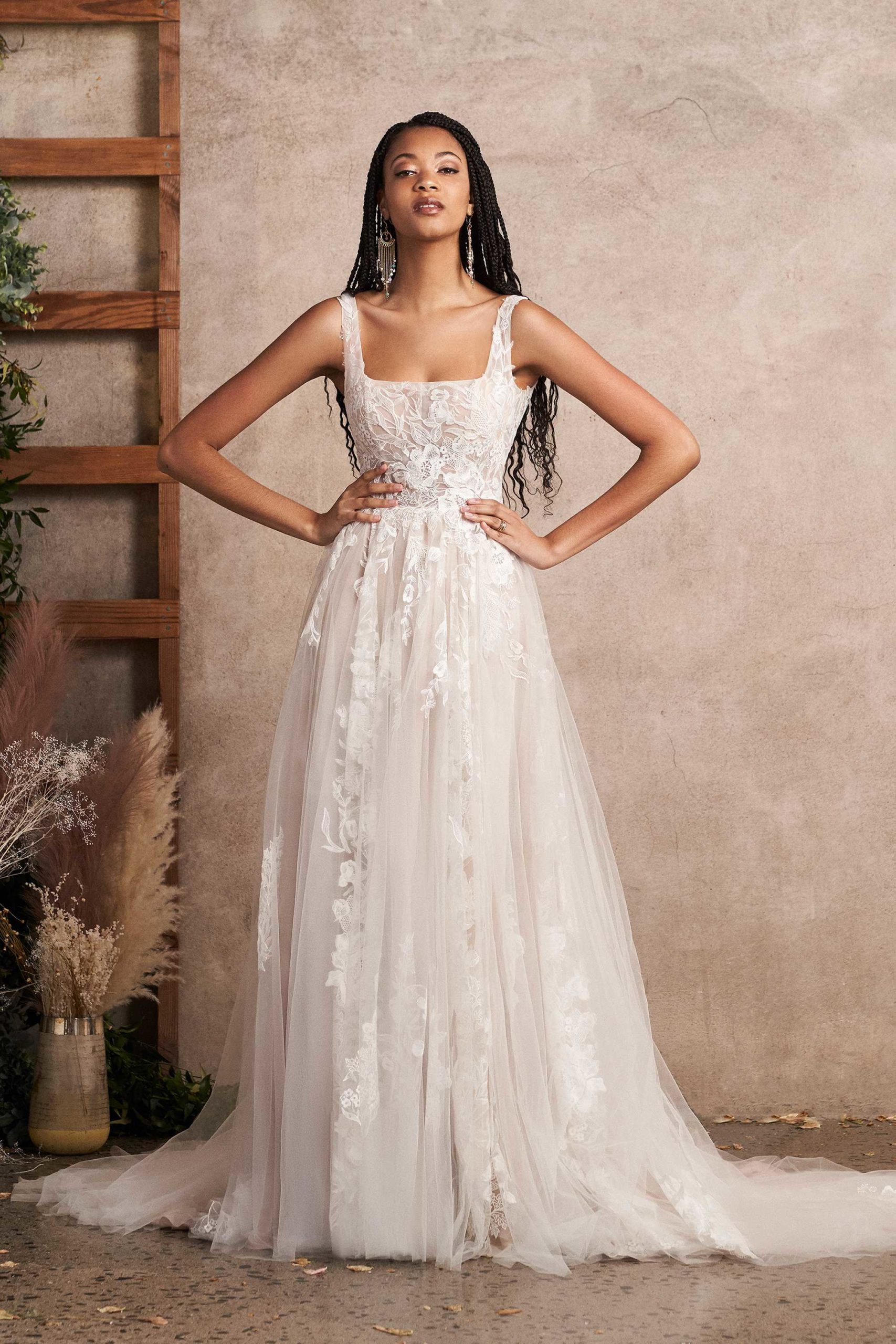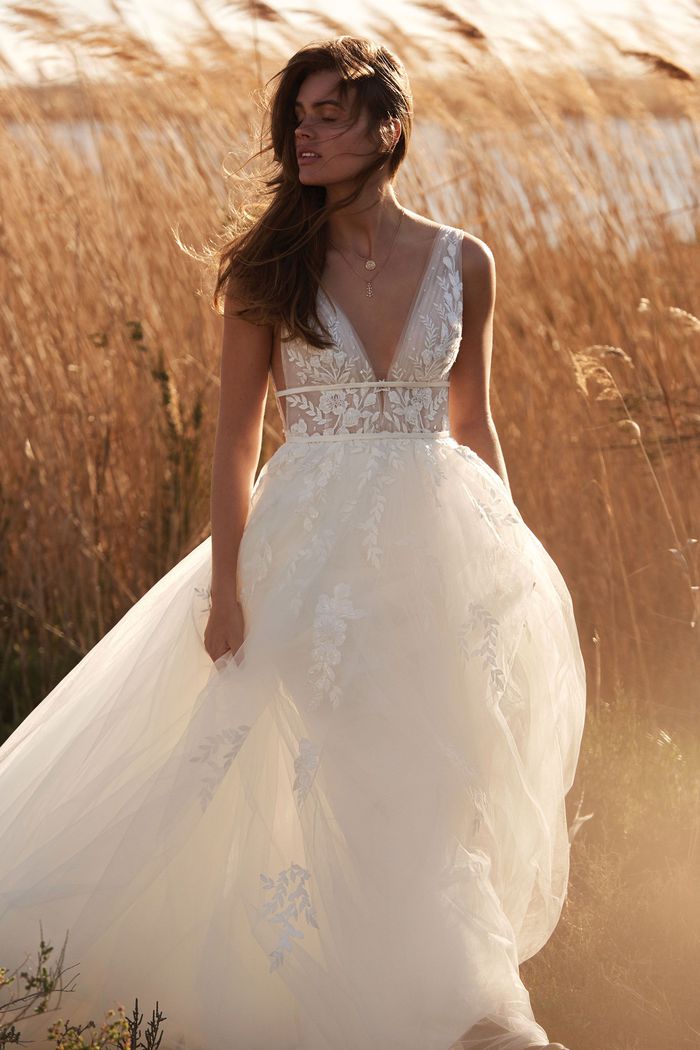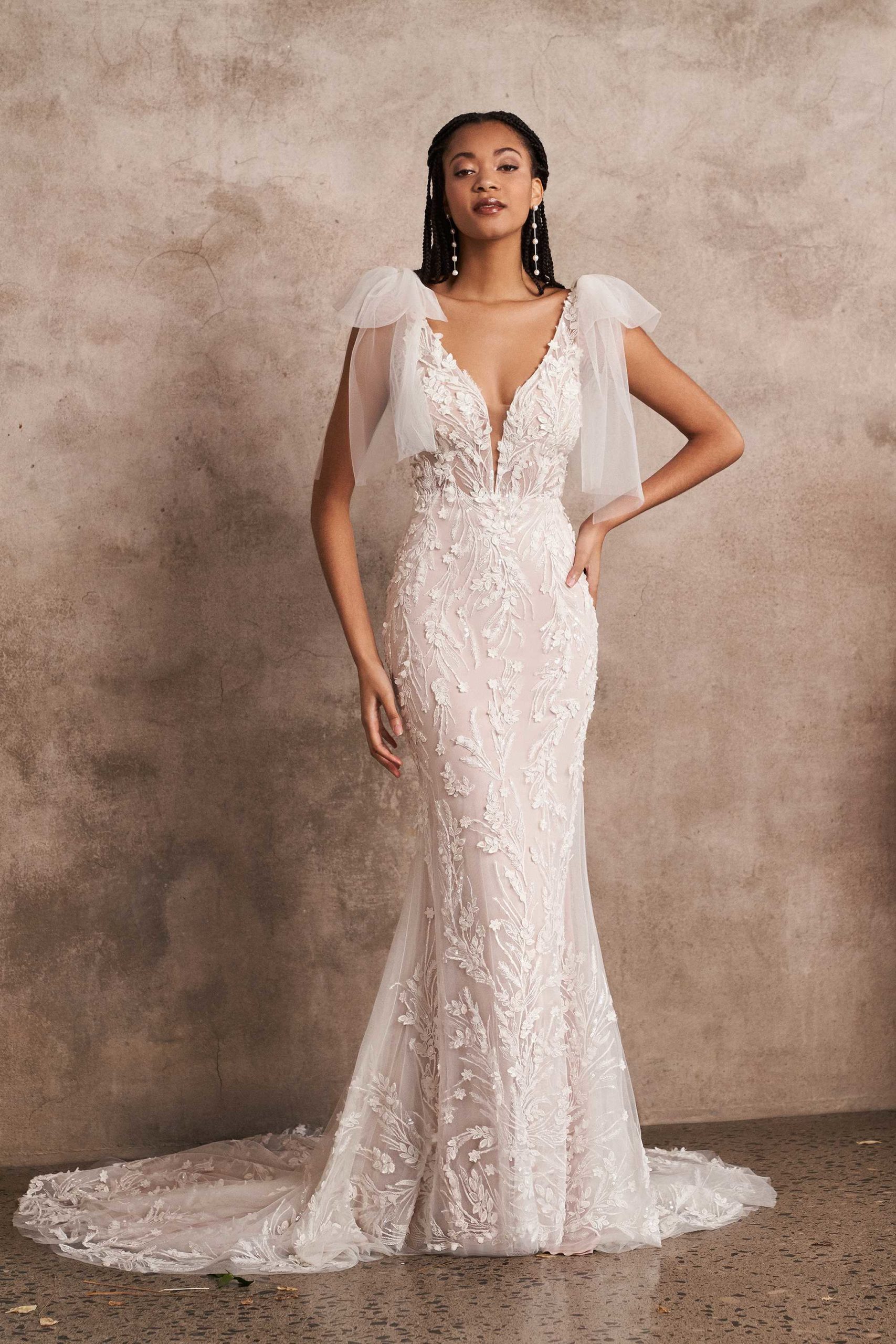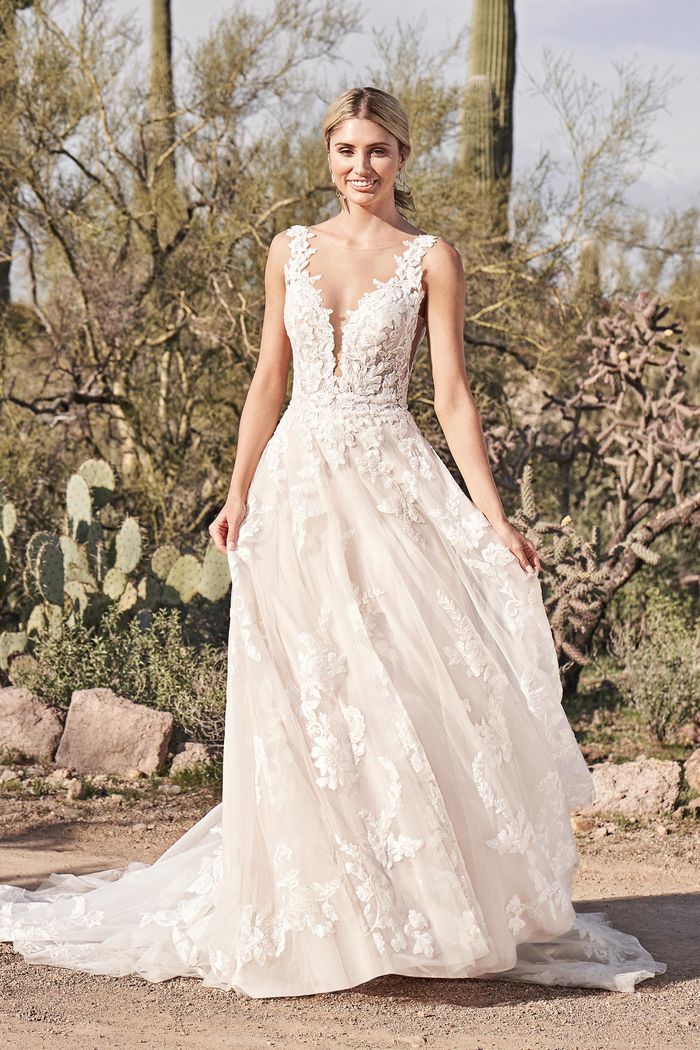 Justin Alexander
Justin Alexander embodies a classic, refined, and timeless feel. It's attainable luxury at its finest. The collection is designed and produced in rich fabrications with hand-crafted details to create elegance with a touch of Old Hollywood glamour. Marriage is a special moment in the lives of two individuals and families, and we're honored to be a part of that bond through our dresses.
Details
Price Range: $1,500 – $2,300
Size Range: 2-20,  Select Styles

20 – 32

Production Time: Up to 18 Weeks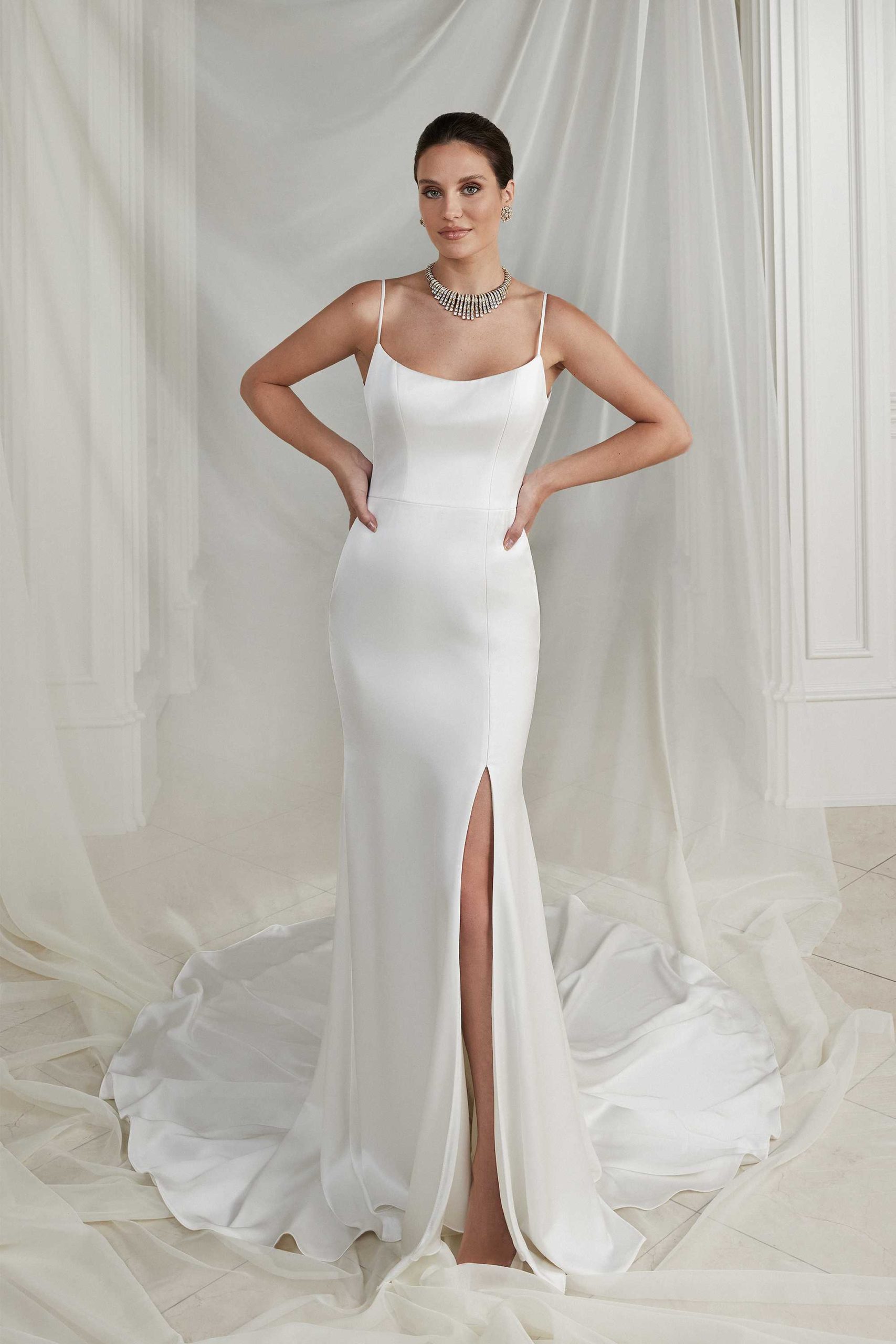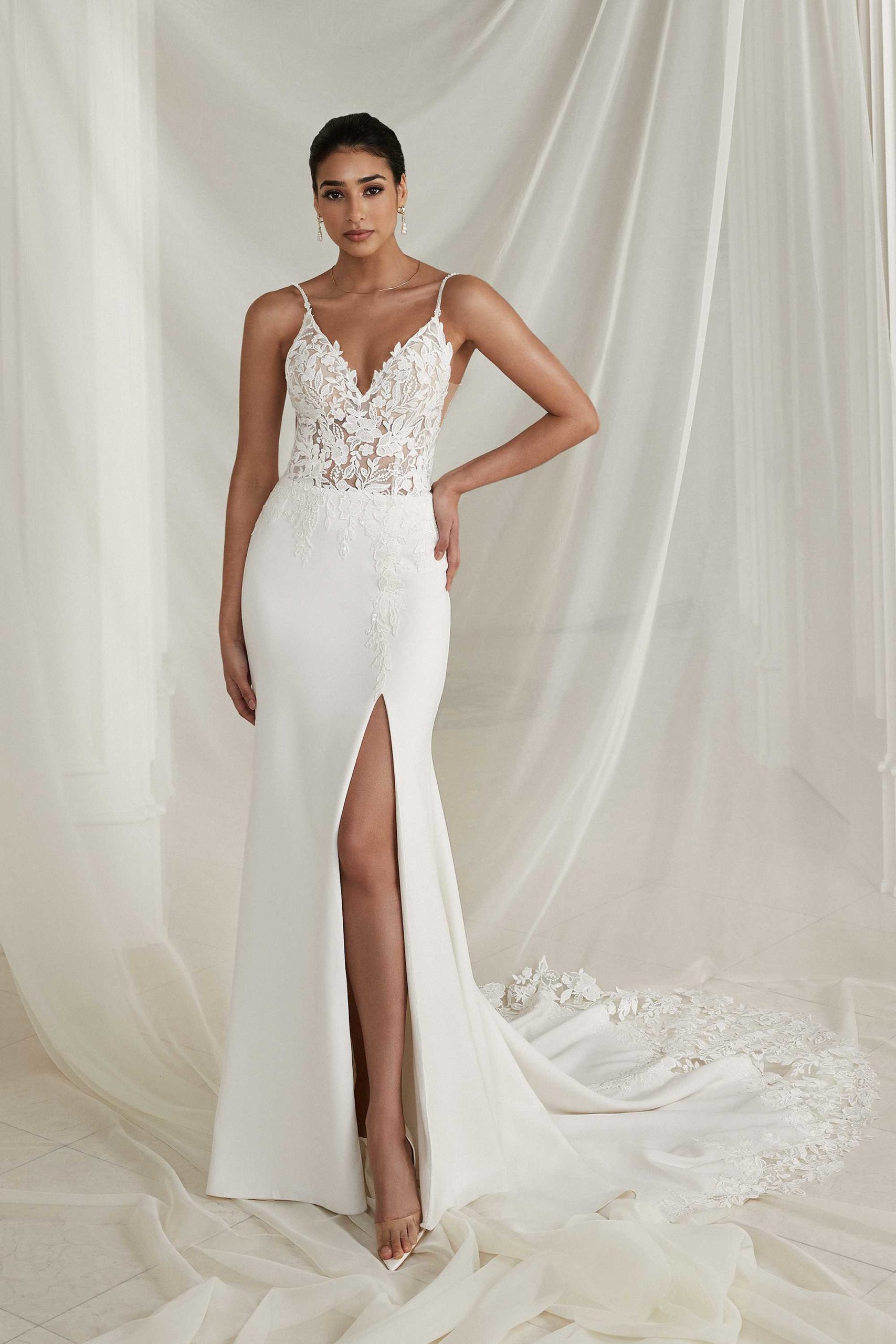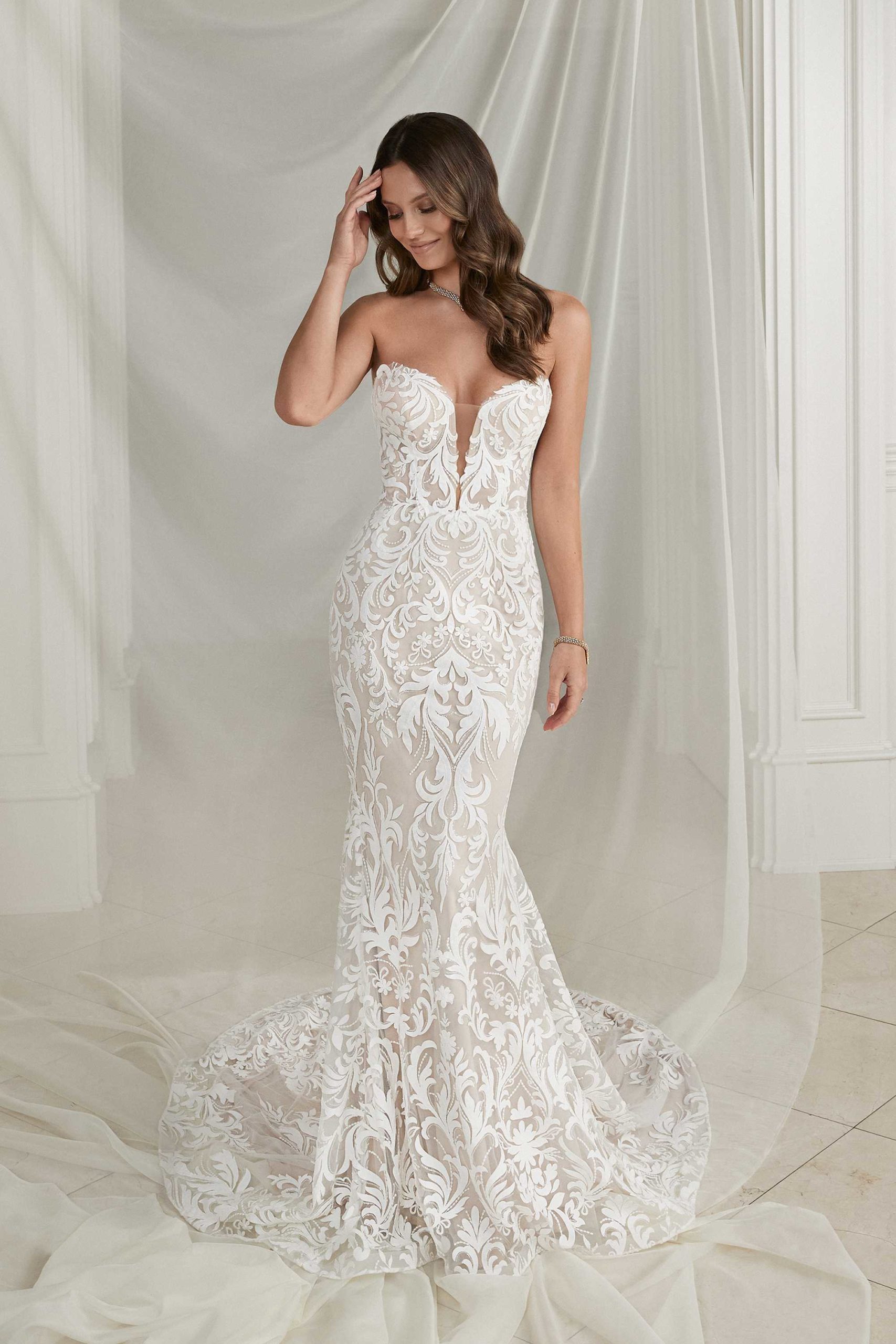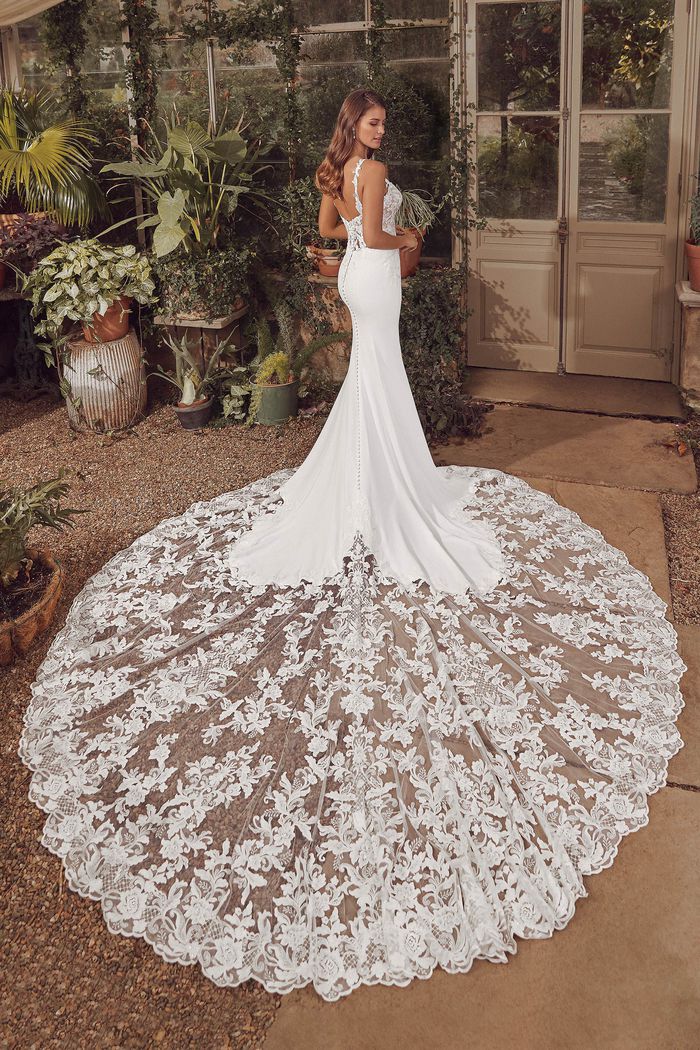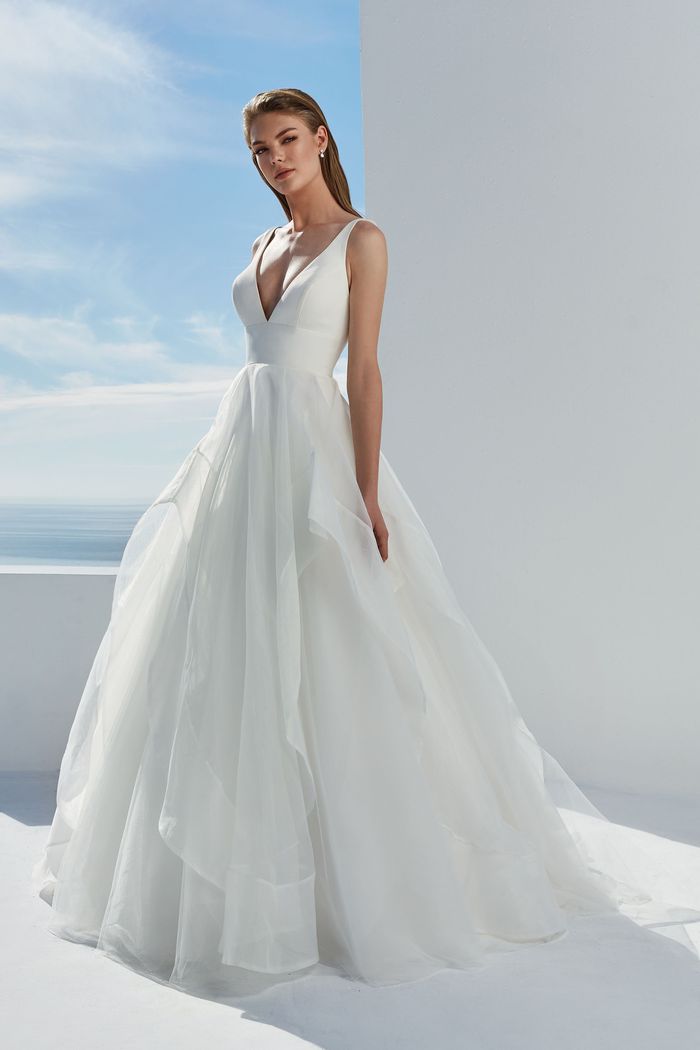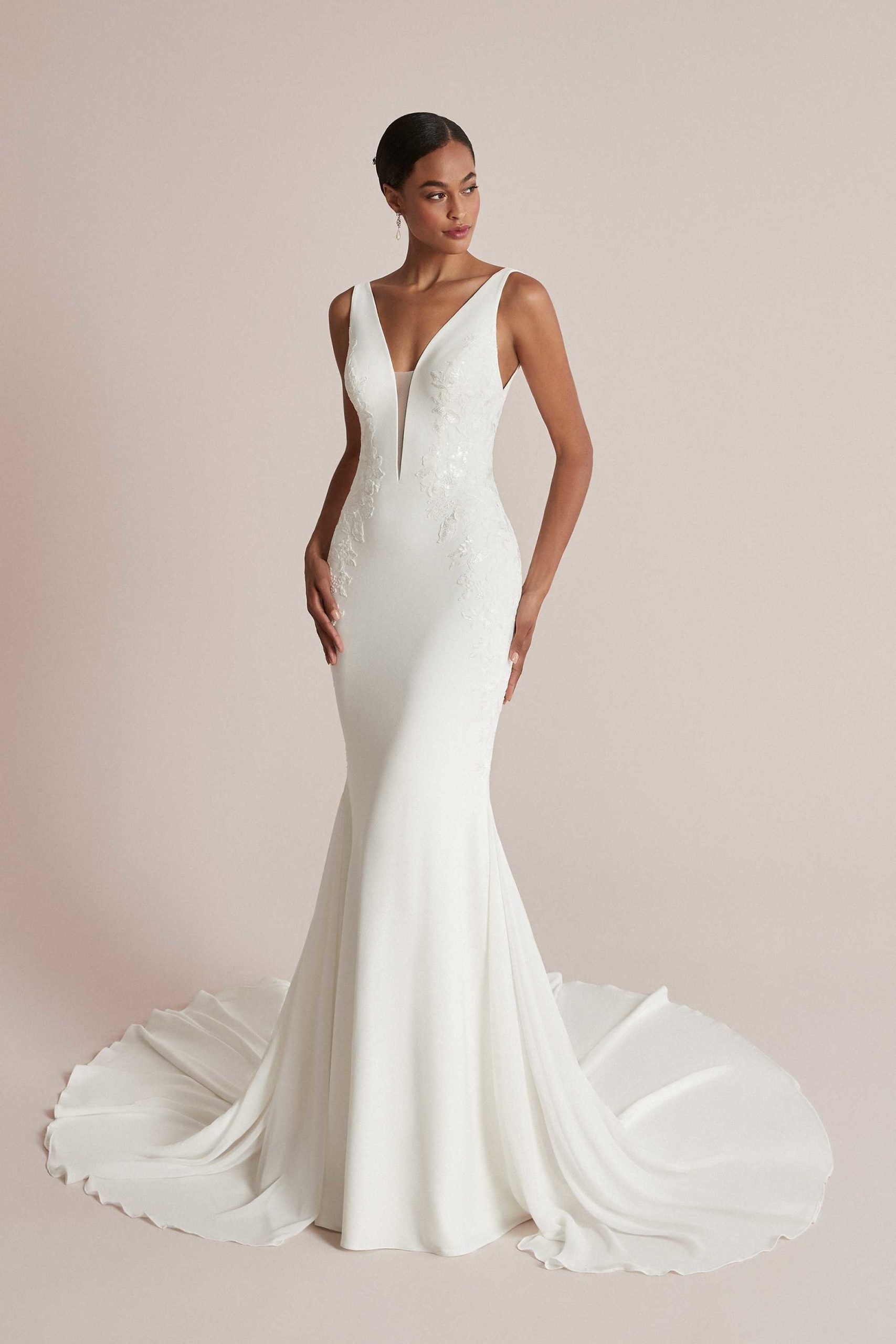 Stella York
The award-winning Stella York Bridal Collection brings together dramatic elegance and Australian-inspired sophistication to create a remarkable look that is unsurpassed in wedding dress design. Inspired by the world's hottest red carpet trends, Stella York bridal gowns are imagined and crafted with exceptional detail. Stella York is more than just designer wedding dresses; it's an indelible mind-set, with each dress a perfect complement to a bride's attitude, style and spirit.
Details
Price Range: $1,400 – $1,800
Size Range: 2-20
Production Time: Up to 15 Weeks

*Exclusive Sizes: 22 – 34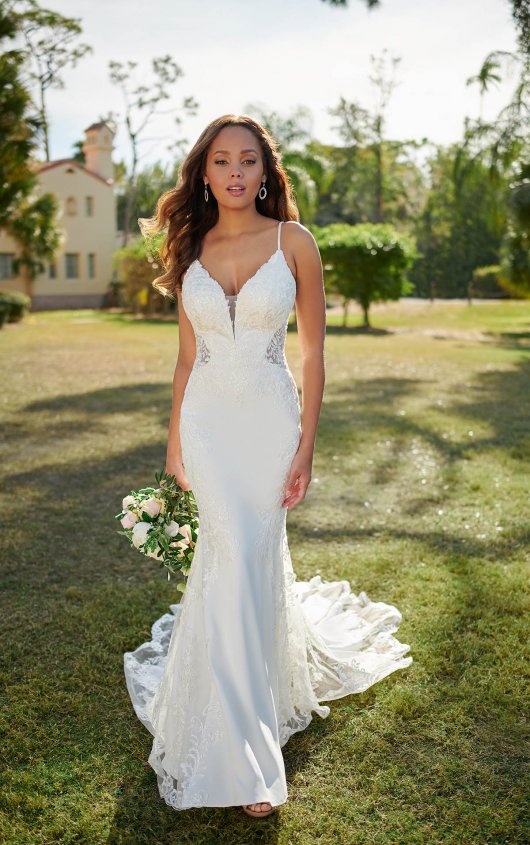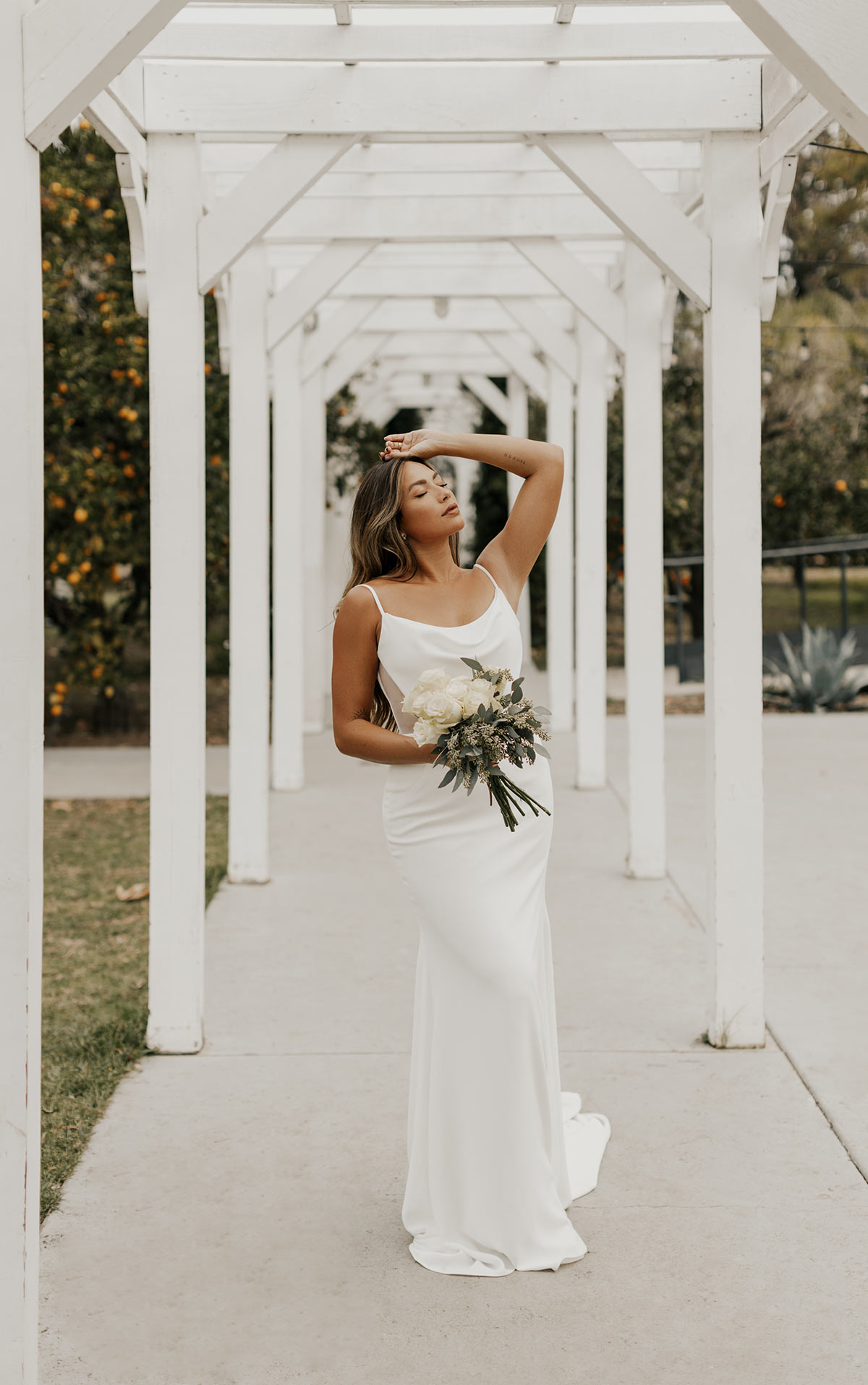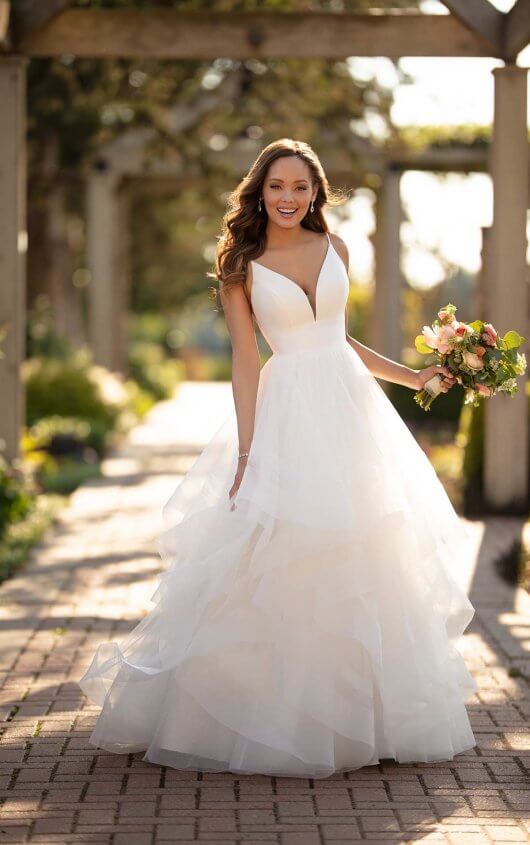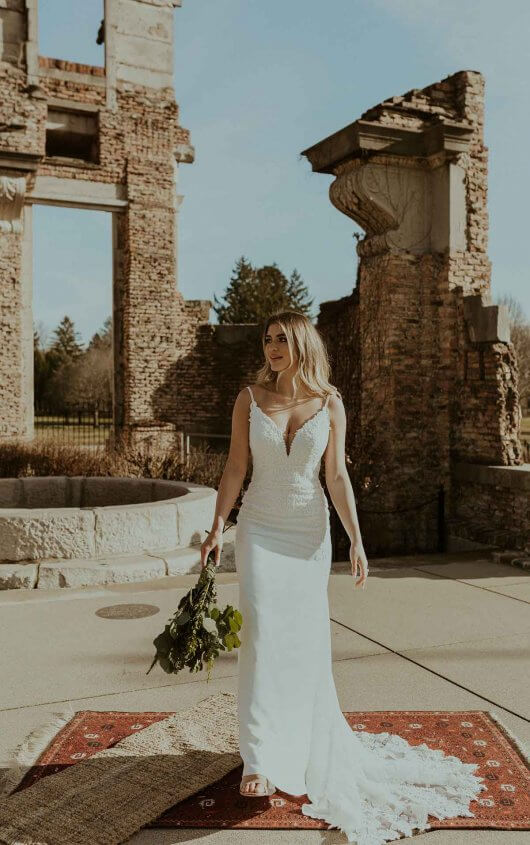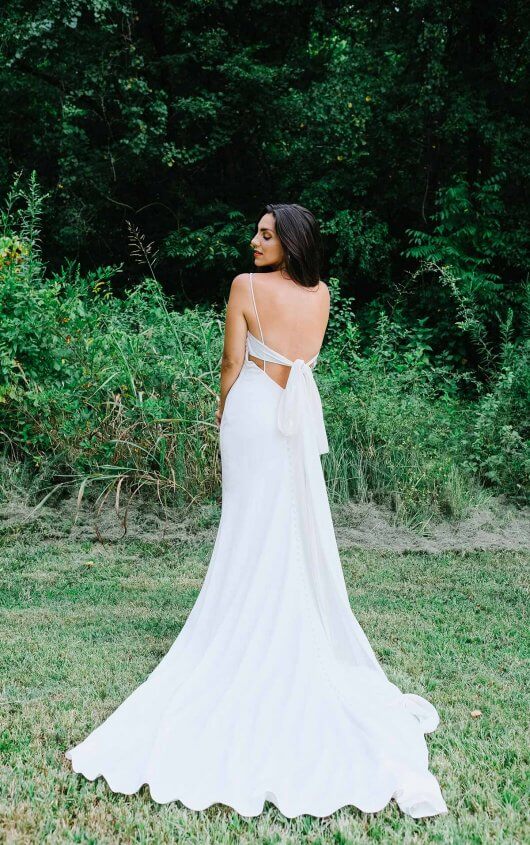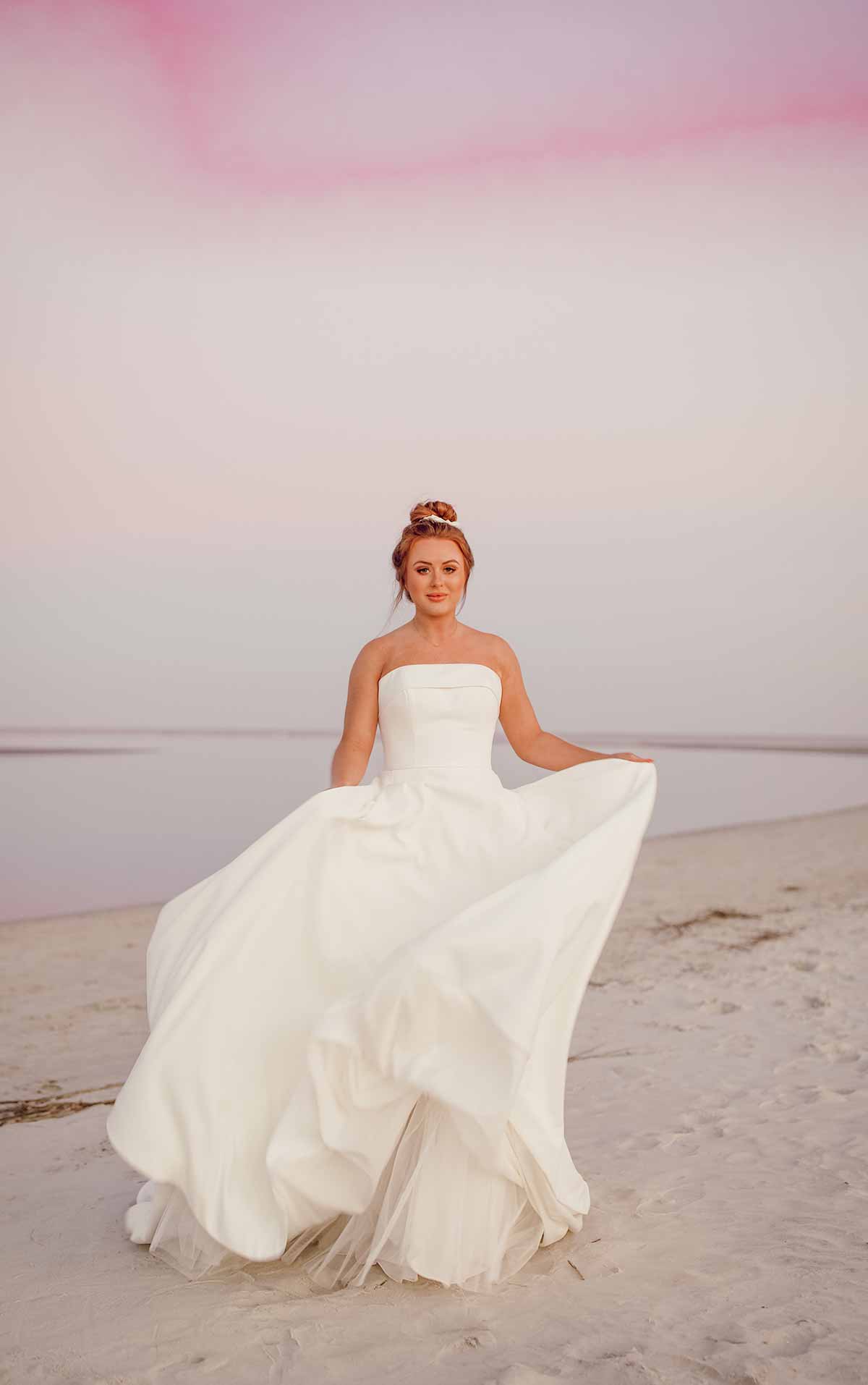 Martina Liana
For brides who radiate confidence, global glamour, and impeccable style; there is Martina Liana – the embodiment of exquisite couture bridal design. Martina Liana brides wear something far more than just a wedding dress – they make a statement that exemplifies the style, the attitude and the elegance of the who they are. Every cut, every embellishment, every consideration of a Martina Liana design is made with one idea in mind: creating an enduring memory. From the handcrafted fit to the heirloom quality detailing, each dress will leave guests in awe – and stir the heart of a husband-to-be.
Details
Price Range: $2,700 – $4,000
Size Range: 2-20,  Select Styles 20-28
Production Time: Up to 4 Months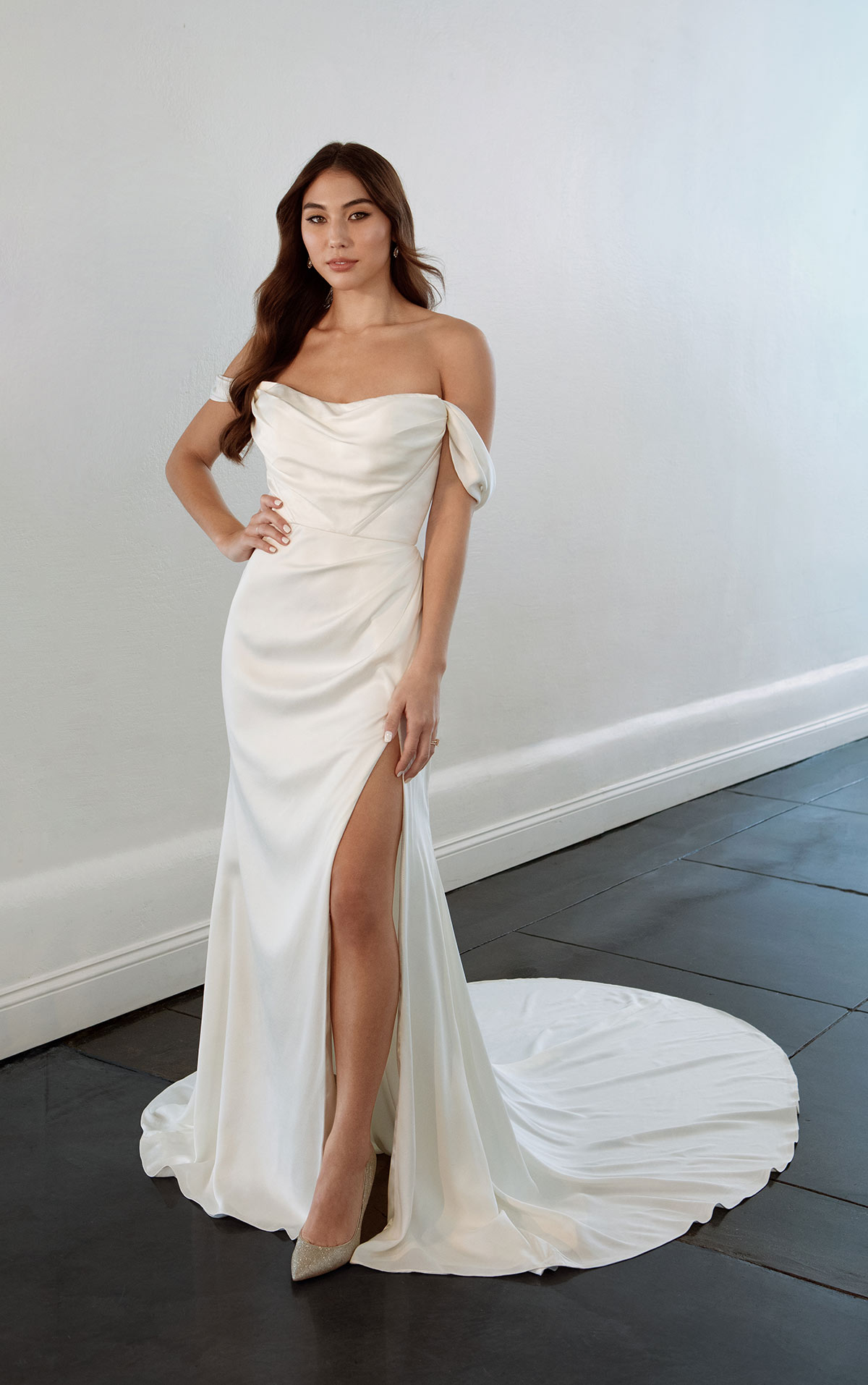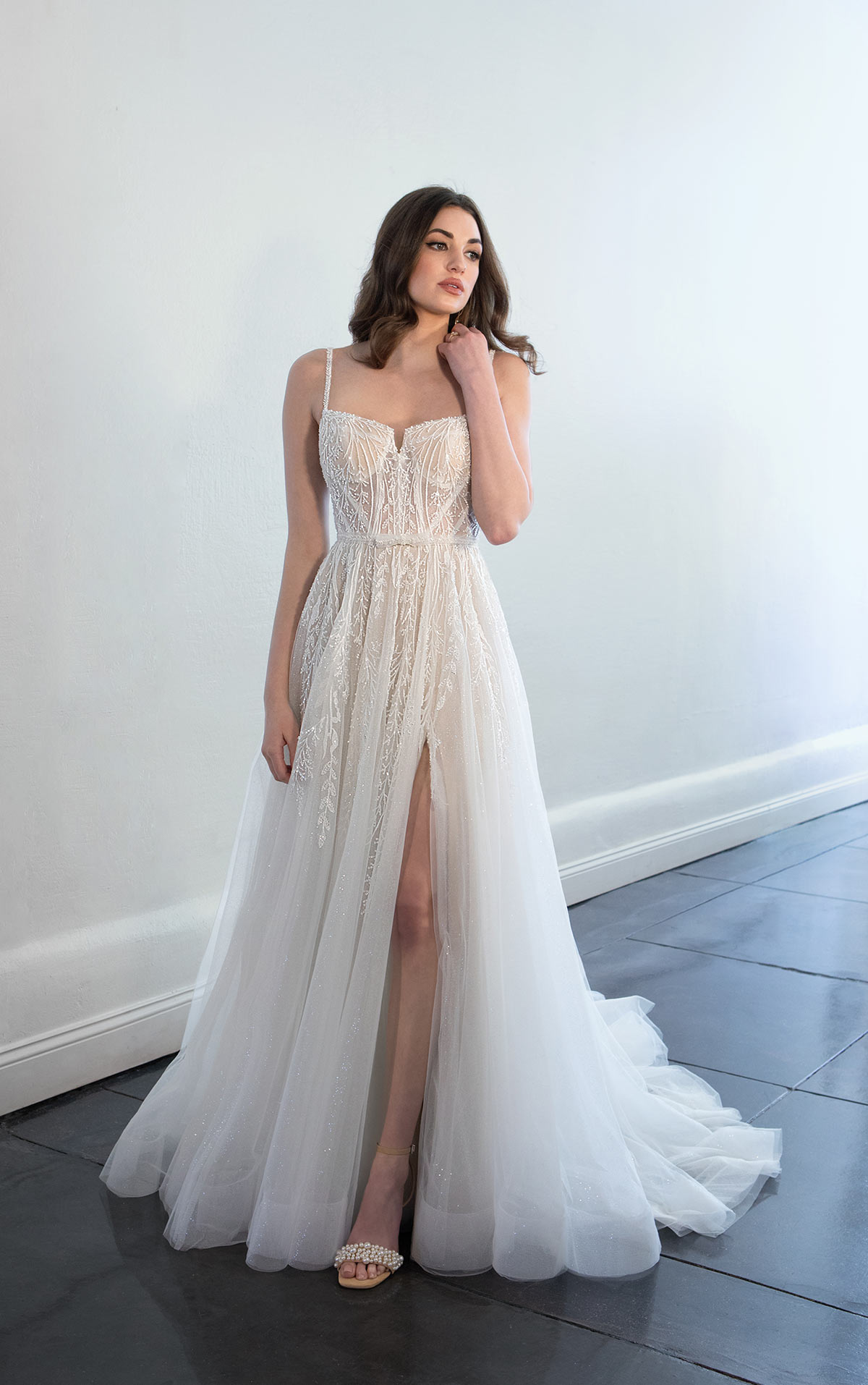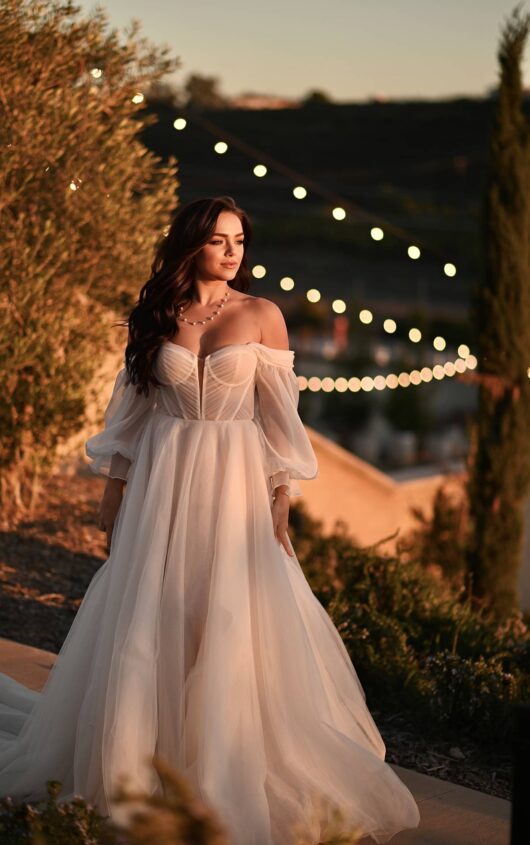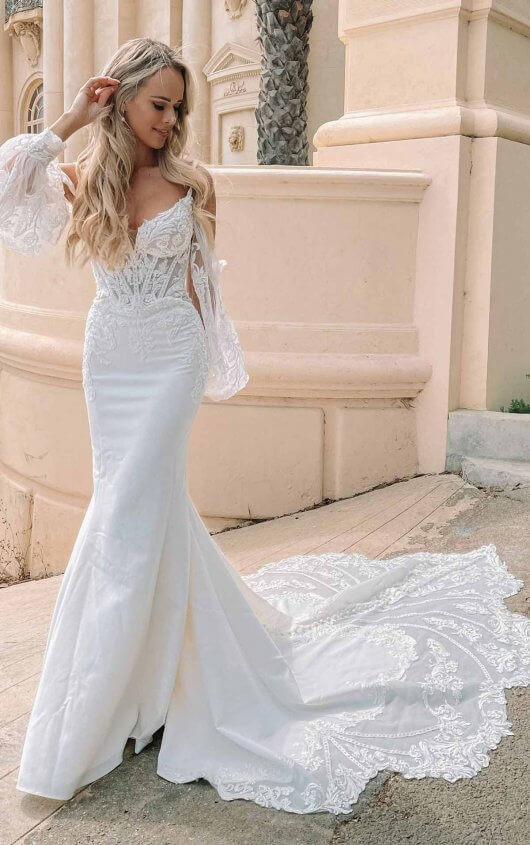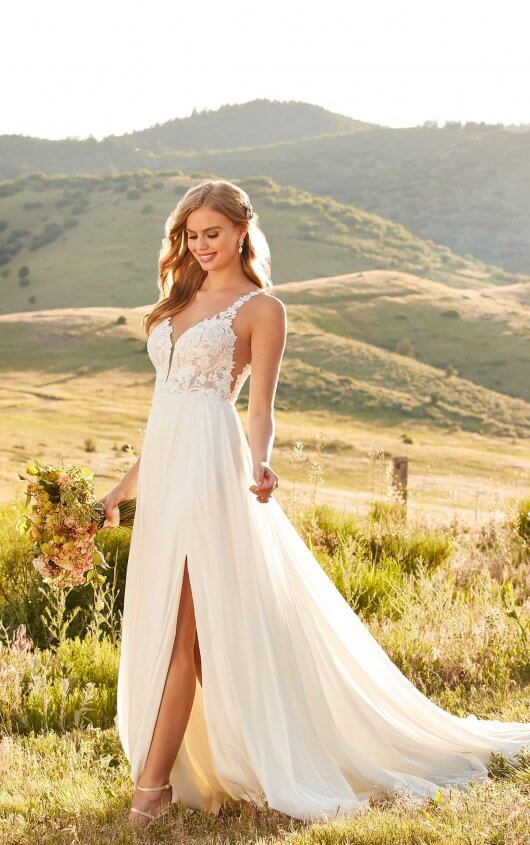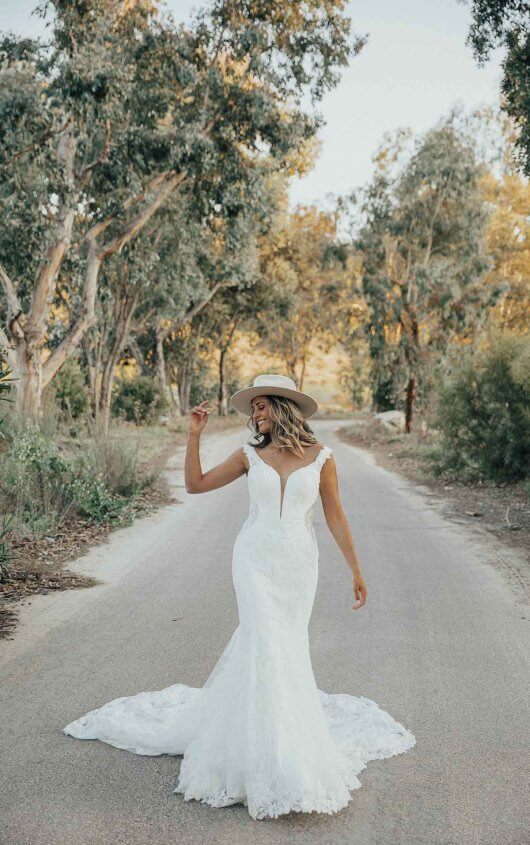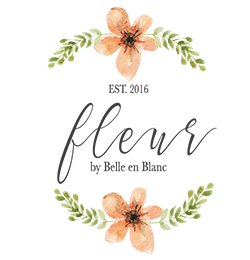 Custom Silk Dresses
Exclusively designed for Belle en Blanc, these custom made, 100% mulberry silk gowns are sure to make your dreams come true. Hand sewn locally by Geri Brown, made to your measurements, customizable, and one of a kind. Fleur gown start at $2,200 and require a 6 month lead time. Call now to design your own!
Come in and let us spoil you!